James Franco to Star in Miniseries Adaptation of '11/22/63' by Stephen King
Books & Review
Updated: Jun 23, 2015 11:19 PM EDT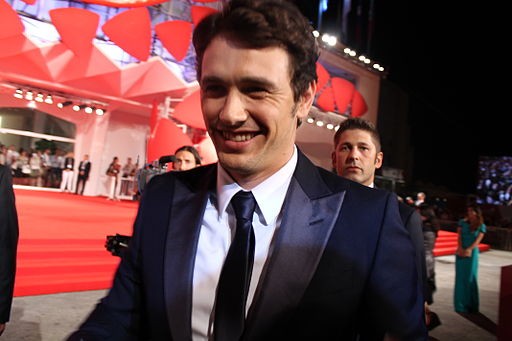 The miniseries "11/22/63," starring the Oscar-winning actor James Franco, started a three-day shoot in Guelph in June 15. The nine-hour miniseries is based on Stephen King's novel of the same name.
James Franco plays the role of Jacob Epping, a high school English teacher who goes back in time to stop the Kennedy assassination.
Soon, he meets hindrances in his mission, including Lee Harvey Oswald, a woman and an unexpected discovery in the past.
Global News reported that Chris Carter, T.R. Knight and Canada's Sarah Gadon are also part of the cast.
Recently, Deadline reported that Peabody Award-winning television star Nick Searcy is joining the cast as Deke Simmons, the principal of Jodie High School. Jodie is a small town in the past where Epping stays to wait for Oswald's arrival.
Meanwhile, a lot of happenings have taken place in Guelph, with the shoot is a big excitement to the local community.
The "Franco fever" is reported to have spread across town. Guelph Mercury reports that several businesses in town have been sending invitations for Franco to come in.
A big sign that reads "James Franco Come Eat Here" can be seen in a local music club.
Businesses are making efforts to call James' attention and urge him to visit their establishment. Christine Chapman, marketing coordinator for the city's economic development, told Guelph Mercury, "I definitely think there's a bit of Franco fever going on."
"I think it's exciting for everybody, just because it's not the norm," she added. "They're filming for so long, there's an opportunity for connections with the city."
However, there had been reports about a certain incident on set. According to Global News in a separate report, a nineteen-year-old man had sped into the shooting area of the miniseries.
The police officers near the scene where it happened, stopped the man and arrested him for driving without license.
The man was also charged for dangerous driving, driving without insurance, four counts of breach of probation and for possession of a drug for the purpose of trafficking. Meanwhile, no injured persons or damages have been reported.
The project is expected to be finished in October and the movie is set to debut in 2016.
Meanwhile, James had finished another film project. Cincinnati Inquirer reports the completion of the movie, "The Long Home," that Franco had been filming in Greater Cincinnati.
"The Long Home" also includes "The Hunger Games" star Josh Hutcherson, Ashton Kutcher and Courtney Love.
related:
© 2015 Books & Review All rights reserved.
TRENDING ON THE WEB