JK Rowling Reveals Why The Dursleys Hate Harry Potter So Much
Books & Review
Updated: Jun 26, 2015 05:57 AM EDT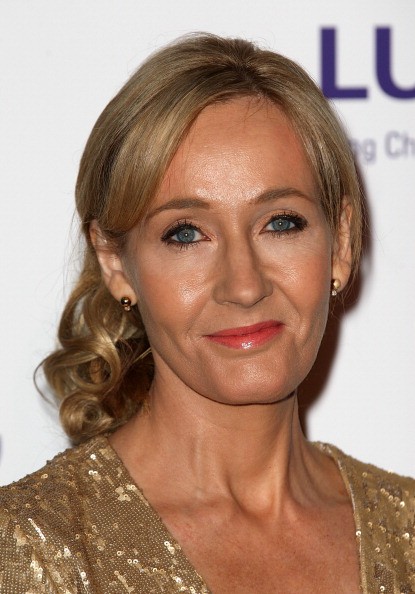 Back when Harry Potter knew nothing about wizardry or Hogwarts, he lived each and every day under a petty cupboard inside a house owned by people who detested even just the idea of him. Having learned about his magical destiny, he still had to live with the Dursleys when school was over.
It was tough for Harry to stay in a house where he wasn't welcome at all, when there are so many in the wizard world that he knew will treat him nicely and far better than how Vernon, Petunia and their abominable son, Dudley, make of him.
But the abhorrence of the family towards the boy who lived wasn't clear, until now. J.K. Rowling, the potterheads' very own empress, recently revealed via an entry on her website, Pottermore, why the Dursleys loathed Harry on so many levels. She also disclosed how Vernon and Petunia came to be a couple and Harry's eventual nightmare.
In celebration of Dudley's 35th birthday, Rowling revealed how the kid's parents met. According to the esteemed author, Petunia realized the moment she laid her eyes on Vernon, whom she saw as the epitome of manliness, that he would be the person she would want to marry.
In the end, the love-sick lady's dreams came true, and Petunia eventually told Vernon that her sister, Lily (Harry's mom), was a witch. Petunia decided to introduce Vernon, who was at the time his fiancé, to Lily, who went with her then-boyfriend, James, and this is where it all started.
The day went awry almost instantly after Vernon implied that wizards were poor, with James countering and bragging how rich he is and how much stash of "solid gold" he and his family has at Gringotts, which, in turn, gave Vernon the impression that he was either being made fun of or messed around.
"The evening ended with Vernon and Petunia storming out of the restaurant, while Lily burst into tears, and James (a little ashamed of himself) promised to make things up with Vernon at the earliest opportunity," Rowling shared.
Since then, Vernon detested James and the couple never bothered to see or visit him and Lily. They didn't show up on their wedding day, and Petunia couldn't care less about them having a baby. Vernon's hate towards Harry is the same as that of Severus Snape's. The kid reminded them of his father.
In the same post, Rowling shared her attempt to give a free rein to Petunia's soft side in "Deathly Hallows" but decided against it with the thought that she cannot make the jealous, mean woman what she's not and so Petunia simply watched Harry leave without saying a word.
Meanwhile, way before all these terrible things happened, magizoologist Newt Scamander had his own story about mysterious beasts, which he wrote about in his book "Fantastic Beasts and Where to Find Them." The fictional account is now being made into a spinoff film. "The Theory of Everything" star Eddie Redmayne will play the lead role and Ezra Miller is in talks with Warner Bros. for the second big role, according to The Hollywood Reporter.
related:
© 2015 Books & Review All rights reserved.
TRENDING ON THE WEB