Harper Lee 'Go Set A Watchman' Review: Is There a 3rd Novel From the 'To Kill A Mockingbird' Author?
Books & Review
Updated: Jul 14, 2015 06:24 AM EDT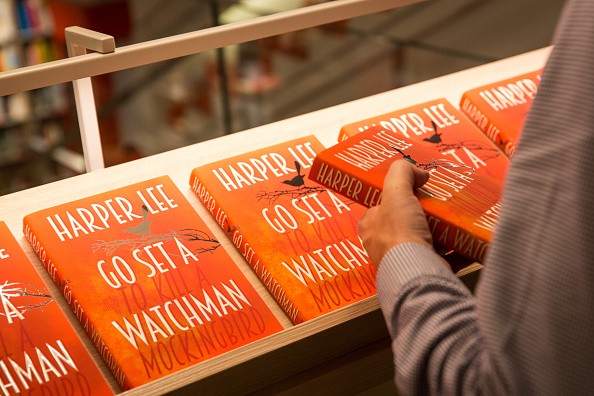 Harper Lee's "Go Set a Watchman" is still on its first day of sale, but reports about another long-lost story by Lee are already surfacing.
Lee's lawyer, Tonja Carter, has written a piece for The Wall Street Journal, recounting the story of how her curiosity led to the discovery of an untold piece of literary history.
"Remember the partially opened mailer from Lippincott that the publisher had sent to Alice Lee in 1961?" Carter wrote. "Well, my colleague very carefully removed its contents, which were about 300 pages of typed manuscript."
She had found the original manuscript of "To Kill a Mockingbird" and "Go Set a Watchman" along with the mysterious "stack of a significant number of pages of another typed text."
"To Kill a Mockingbird", first published in 1960, is a coming-of-age tale that won Harper Lee a Pulitzer Prize. It tells the story of a man of honor, dedicating himself to fight for equality and justice, through the eyes of his young daughter, Scout.
Though published only 55 years later, "Go Set a Watchman" was written first. In the same world and with the same characters, the novel is set about 20 years after the "Mockingbird" events.
The other text discovered by Carter has not been revealed to the public.
She wrote, "Was it an earlier draft of Watchman, or of Mockingbird, or even, as early correspondence indicates it might be, a third book bridging the two?"
Meanwhile, several early "Watchman" reviews had already been released.
Also, the first chapter of the book, published by The Guardian, can be read online. It is also available in audiobook narrated by actress Reese Witherspoon.
The story starts with Jean Louise Finch, little Scout's real (and grown-up) name, travelling from New York to her hometown in Alabama to visit her father, as she had been doing so every year.
In the first chapter of "Mockingbird", Scout recounts the story of how her brother, Jem, had broken his arm.
In the recently published novel, the published first chapter reveals that Jem is no longer living.
"Jean Louise's brother dropped dead in his tracks one day," the narrator said in the first chapter.
Moreover, a New York Times review by Michiko Kakutani reveals that Atticus Finch, who once had been everybody's hero by fighting for justice and equality, has become a racist. The review also reveals that he once participated in a "Ku Klux Klan" meeting.
"Go Set a Watchman" is also the story of a daughter, who grows up to realize that her father is not the hero she always expected him to be.
Lee wrote on Jean Louise's discovery of the change in Atticus, as quoted by LA Times, "The one human being she had ever fully and wholeheartedly trusted had failed her."
related:
© 2015 Books & Review All rights reserved.
TRENDING ON THE WEB