9/11 Remembered: Top 5 Books Surrounding Tragic Event
Books & Review
Updated: Sep 12, 2015 06:49 AM EDT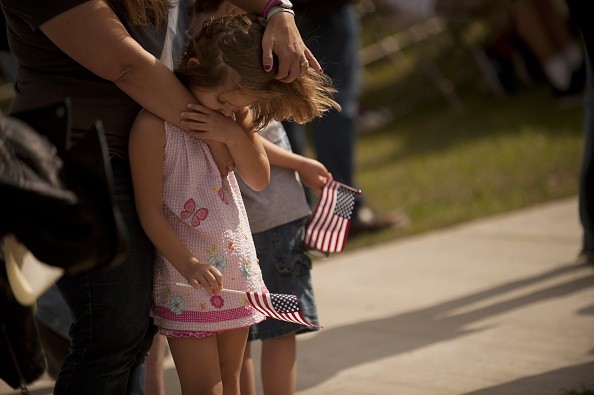 The United States faced a tragedy 14 years ago that claimed the lives of thousands of people. Terrorists hijacked four passenger planes.
Two planes crashed into World Trade Center in New York. One smashed into the Pentagon and the other crash-landed on a Pennsylvania field.
According to CNN, relatives of the 9/11 victims stood at the National September 11 Memorial Plaza to read the names of the victims. Bagpipers also gave solemn tunes to pay tribute during the ceremony.
Another ceremony at the Pentagon Memorial had been held. The President and the first lady also held a minute of silence at 8:46 am at the South Lawn to remember the exact time the first plane hit the World Trade Center.
Many people also wrote about the September 11 tragedy, paying tribute to lives and remembering the details that changed U.S. history. The following books are some of the remarkable works under the 9/11 literature.
Falling Man by Don DeLillo
"There is September 11 and then there are days after, and finally the years."
Keith, a 9/11 survivor who walks out of the World Trade Center with a slight injury, tries to resume his domestic routine in life. Don DeLillo captures the aftermath of the tragic event as towers burned and people grieved their losses.
The New Pearl Harbor: Disturbing Questions About the Bush Administration and 9/11 by David Ray Griffin
In his book, Griffin raises questions and arguments concerning the Bush Administration and the 9/11 incident, with the idea that those who benefit from a crime must be investigated. The following are some of his heavy questions: Did U.S. officials have an advanced information about 9/11? Did U.S. officials have reasons for allowing 9/11?
The Emperor's Children by Claire Messud
The writer of "near-miraculous perfection" tells the story of three friends in their thirties, whose lives intersect one way or another, living in New York months before and after the World Trade Center attacks.
According to The New York Times, Clarire Messud's book is about the gap between the real and the perceived, with characters that represent the different ways of living in America.
One Nation: America Remembers September 11, 2001 by LIFE Magazine
In this collection of essays, the editors not only remember 9/11 as a tragedy, but celebrate the heroism of citizens who put their lives on the line to save many more such as firefighters, rescue workers and the paramedics who bravely did their duty at a time of panic and chaos.
The book also shows how America is capable of healing, uniting and renewing even after going through one of the biggest tragedies of the country.
related:
© 2015 Books & Review All rights reserved.
TRENDING ON THE WEB