'Mockingjay Part 2' Director Francis Lawrence & Mark Gordon Making TV Adaptation of Neil Gaiman's 'Neverwhere'
Books & Review
Updated: Sep 19, 2015 08:14 AM EDT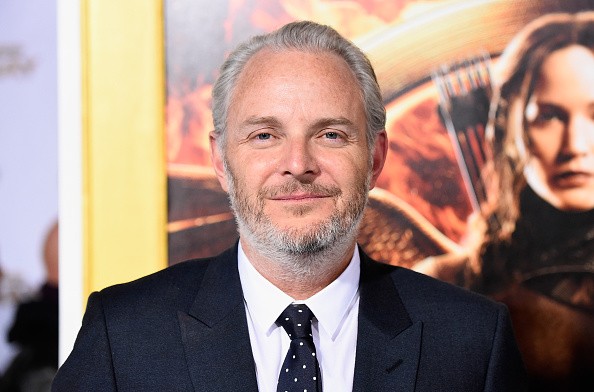 Francis Lawrence, director of "Mockingjay Part 2," is directing and producing two drama series projects with Mark Gordon Co., Deadline reports.
One of the two projects is Neil Gaiman's fantasy series and novel, "Neverwhere". The other is Charles Belfoure's recent mystery novel, "House of Thieves".
Francis Lawrence also directed the hit and highly-anticipated "The Hunger Games" movies.
Lawrence will also be working on the two projects with producing partner Eriwn Stoff.
"Neverwhere" is a six-part television series, which first aired on BBC in 1996. Gaiman wrote a novel companion of the same title published in the same year.
About "Neverwhere"
Richard Mayhew is a young businessman with a completely normal life. He is also engaged to a beautiful but demanding woman.
One night, he tries to help an injured young girl on the street. Soon, everything started to change. He has lost his career, his home and nobody recognizes him.
To set everything right, he goes to the mysterious and highly-dangerous world beneath the streets of London called "London Below".
He soon finds that London Below is full of people who have fallen between the holes in society. In London Below, there is an Earl, a Baron, a shepherd and a legendary angel. London Below is also home to an ancient deadly creature, the "Great Beast of London".
The cast in the TV series includes Gary Bakewell as Richard Mayhew, Laura Fraser as Door, Paterson Joseph as The Marquis and Peter Capaldi as the Angel Islington.
"Neverwhere" has also been adapted into a radio drama. It first aired in 2013, starring James McAvoy as Richard Mayhew, Natalie Dormer as Door, David Harewood as The Marquis and Benedict Cumberbatch as The Angel.
Moreover, another novel of Neil Gaiman is getting the TV series treatment. Starz gave the green light for "American Gods" this year, reports Deadline.
The other drama series project is about a recent mystery novel titled "The House of Thieves". In the story, John Cross is a highly-respectable architect who has no deals and connections with the world of thieves and killers.
However, his son suddenly makes a mountainous gambling debt to Kent Gent, a criminal organization. To be able to pay the amount, he has to use his knowledge of upscale mansions and buildings to plan robberies that leave no traces.
In the midst of his new job, Cross stands on high wire as one mistake can cause everything to crumble down. The novel hit shelves on September 15.
related:
© 2015 Books & Review All rights reserved.
TRENDING ON THE WEB