Lionsgate Plans to Turn 'Kingkiller Chronicle' Fantasy Books Into Film, TV Series & Video Game
Books & Review
Updated: Oct 03, 2015 07:37 AM EDT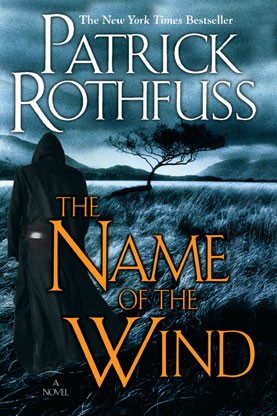 Lionsgate has acquired the No. 1 New York Times bestselling novel series by Patrick Rothfuss in a multiplatform deal, reports The Hollywood Reporter.
The bestselling fantasy trilogy is reaching three different media as film, TV series and video game adaptations are in the works.
Robert Lawrence of the 1995 film "Clueless" and Mark Wahlberg of the 2010 movie "The Fighter" are producing the film.
According to the same report, Lawrence had been interested in the fantasy series even when it was already optioned by 20th Century Fox Television.
Erik Feig, co-president at Lionsgate Motion Picture Group, and creative executives Jeyun Choi Munford and Jessica Switch are overseeing the film development.
Feig told THR about the potential of "Kingkiller Chronicles" to reach an even wider audience.
He said, "It is rare that a property comes along with a world so rich and multilayered that it lends itself to exploration across film, television and video game audiences at the same time."
Meanwhile, television executive vice president Chris Selak will supervise development for television and Peter Levin, president of interactive ventures & games is running the video game adaptation.
Lionsgate reportedly won the rights to the series against big studio companies such as Warner Bros., Universal and Metro-Goldwyn-Mayer Studios.
The bidding war had been a hot topic at the Comic-Con 2015. Rothfus is repped by Jerry Kalaijan of Intellectual Property Group. In the end, Lionsgate has won the deal.
Lionsgate Entertainment has also produced the film adaptations of the young adult sci-fi series "The Hunger Games" and "Divergent."
"Honestly, I've never been very interested in a straight-up movie deal," Rothfuss told THR. "I never thought a studio would approach me as a creative partner who understands how stories work."
The fantasy series includes two books entitled "The Name of the Wind", "The Wise Man's Fear" and an upcoming third book called "Doors of Stone".
The first book was published in 2007 and, with a ten-year gap, the third is expected in 2017.
It centers on a young man named Kvothe, who makes his journey to become the most notorious wizard of all time. Throughout the story, Kvothe is known to be a lot of things - a wizard, thief, musician and assassin.
Den of Geek once mentioned that the "Kingkiller Chronicle" could be the next big fantasy show like the extremely popular hit "Game of Thrones", which had been adapted from the novel series by George R.R. Martin.
related:
© 2015 Books & Review All rights reserved.
TRENDING ON THE WEB