'The Divergent Series: Allegiant' Trailer, Cast & Spoilers: Watch Tris, Four & More Outside the Wall in New Clip
Books & Review
Updated: Nov 16, 2015 05:40 AM EST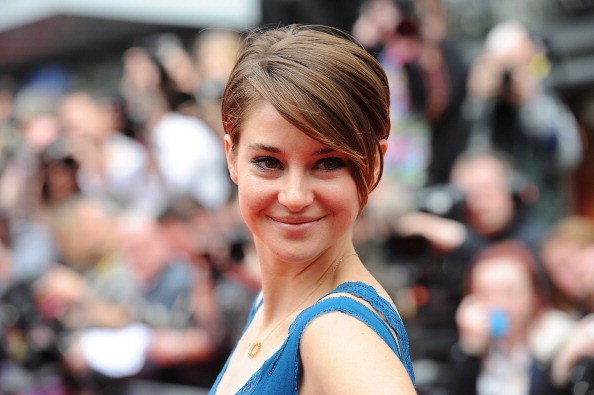 The wait is finally over! A full-length, action-packed, all-in-one trailer for "The Divergent Series: Allegiant," the penultimate film in the hit young adult franchise, has just been released, allowing fans to check back in on Tris, Four and the rest of the group in a far more dangerous dystopian Chicago.
As pointed out by Hitfix, the trailer, which runs two minutes and 20 seconds, is definitely juicier than the one dropped two months ago. This is because fans get a good glimpse of the new worlds the divergent and her well-armed posse will be finding themselves in.
"The Divergent Series: Allegiant" will see the group save the city and go beyond the wall. "People say walls separate us," Evelyn addressed Tris and the entire group of heroes as Four stood next to her. "But they also protect us," she pointed out.
"Those people out there kept us in a cage for 200 years," she continued, "That is not someone I want to engage with." As she said these words, the team raced to penetrate the wall and this involved a lot of running, climbing and falling.
Gazing upon what has been hidden behind the barrier, Tris and Four instantly find themselves responsible for the survival of mankind as they are compelled to make impossibly difficult decisions and sacrifices in preserving humanity.
The aforementioned publication says that a lot of the elements in trailer will be unfamiliar to fans who read the books. This is apparently due to the fact that there were added elements solely for the movie, including the high-grade tech such as the flying pods and portals, glimpsed in the trailer.
Nonetheless just like the book, "The Divergent Series: Allegiant" sees Tris remained focus on one goal -to stop Chicago from being turned to dust and to save the people beyond the wall before they manage to destroy each other and cause their own destruction themselves.
As per Gamesradar, the upcoming movie sets up the franchise towards its end where the heroes fully take on the massive, city-wide threat. Although the real war is presumably being saved for the final film "Ascendant," it looks like the film will not be short of action and drama.
Much like young adult dystopian saga "Hunger Games," the final book in Veronica Roth's book series will be divided into two parts. "The Divergent Series: Allegiant" will be the first half and it will hit the silver screen on Mar. 18, 2016.
related:
© 2015 Books & Review All rights reserved.
TRENDING ON THE WEB