Daniel Radcliffe Starring in New 'Harry Potter' Film? The Truth Revealed!
Books & Review
Updated: Nov 18, 2015 08:00 AM EST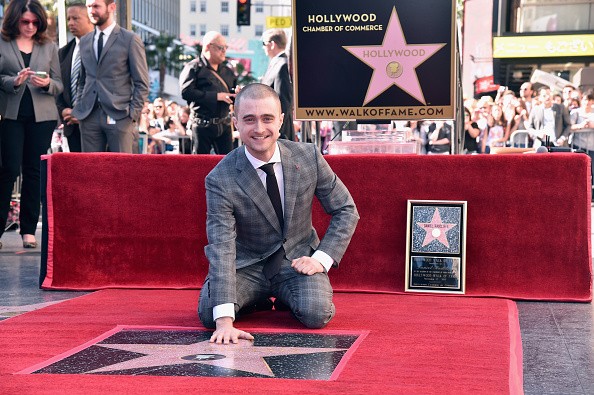 Years after the "Harry Potter" stories have been told and the movie adaptations all shown, Potterheads still can't get enough of magic, muggles and Hogwarts. Fans underline that the boy who lived is indeed very much alive in their hearts but one thing has recently been made certain - unlike fans, Daniel Radcliffe has officially moved on.
With "Harry Potter and the Cursed Child," which was revealed to be the follow-up to the seven "Harry Potter" stories by JK Rowling, in the works for Broadway and the Eddie Redmayne-starrer spinoff "Fantastic Beasts and Where to Find Them" well on the works, there emerged reports that Radcliffe might suit up as Harry once again.
The 26-year-old "Kill Your Darlings" actor revealed to "Watch What Happens Live" host Andy Cohen that he always get the question of whether or not he will play Harry Potter once more. After all, it was the role that catapulted him to stardom and made him a loved household name. But his answer was always the same - a resilient "no."
Before "Fantastic Beasts and Where to Find Them" was made official, he was also bombarded with one other question - "Are there going to be any more movies?" The actor is glad that with the spinoff, he can finally say that there are more "Harry Potter" movies to come but he reiterates that he won't be appearing as the beloved titular character.
Radcliffe maintains that he won't play "the chosen one" anymore. Why? "Because I've done it," the actor simply reasoned. However, he admitted that "it would be very weird to see someone else play him." The star played the role back in 2000, when he was just 11 years old.
Fans watched him grow up with co-stars Emma Watson aka Hermione Granger and Rupert Grint as Ron Weasley across all eight movies of the popular franchise. After "Harry Potter," Radcliffe's film career continued to blossom. Just recently, he got his Hollywood Walk of Fame Star, which he said was "an incredible honor" in a Variety interview.
Radcliffe isn't the only one that harks back to his glorious "Harry Potter" years every now and then. In a latest Vogue interview, Watson also reminisced the good old days and admitted "how bad" her hair looks during the first films, adding that her curly locks are the first thing her eyes automatically go to when looking at early photos from the films.
related:
© 2015 Books & Review All rights reserved.
TRENDING ON THE WEB