Stephen King's 'The Dark Tower' Movie Adaptation: Matthew McConaughey Playing Villain in 'The Gunslinger'?
Books & Review
Updated: Nov 18, 2015 07:29 AM EST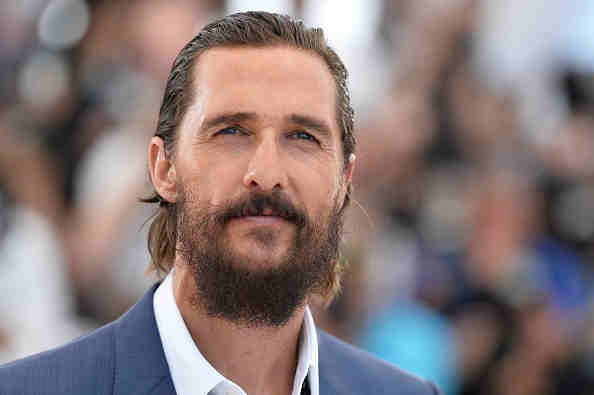 Rumor has it that "Interstellar" star Matthew McConaughey is being eyed to play a key role in "The Dark Tower," a movie adapted from the famed book series of horror fiction legend Stephen King. However, media outlets are at variance as to which particular character the actor will portray.
The Wrap reported that the "True Detective" star will don the cowboy boots to become the film counterpart of protagonist Roland Deschain better known to readers and fans of the books as The Gunslinger, which is also the name of the first movie in the planned series and the first book in King's series as well.
The aforementioned publication said that Sony and MRC, the companies behind the movie adaptation, really want McConaughey on board the project. The actor is also said to be interested in taking on a role in the movie. The Wrap says that at the moment, only "preliminary discussions" have been done.
On the other hand, Variety has received word that McConaughey was also offered the role of the Man in Black, the book saga's antagonist. The villainous character is also known as Walter Padick, an evil sorcerer that Roland pursued in King's 1978 post-apocalyptic horror fantasy "The Stand."
Walter goes by many names. In this particular installment, he was introduced as Randall Flagg. At the moment, it remains unclear which character will McConaughey end up playing but knowing he can potentially take part in a movie franchise. The Wrap noted he is one of the not so many A-listers without one.
King's "The Dark Tower" series is among the horror master's litany of writings he is very much proud of. It is the tale of Roland Deschain's journey to the tower that spans across various titles that take on different genres, which include fantasy, science fantasy, horror and Western.
Sony and MRC plans to make several movies inspired by the saga. The very first one is scheduled to hit the silver screen on Jan. 13, 2017. Oscar-nominated filmmaker Nikolaj Arcel known for his work in "The Royal Affair" will helm the film.
According to Digital Trends, a TV series inspired by "The Dark Tower" is also in the works. It will serve as a follow-up to the film and centers on the saga's first book "The Gunslinger." Akiva Goldsman and Jeff Pinkner will be in charge of the television counterpart. There are no info accessible in terms of release date and casting.
related:
© 2015 Books & Review All rights reserved.
TRENDING ON THE WEB