'Fantastic Beasts and Where to Find Them' Movie News & Plot Spoilers: Prequel Similar to This 'Harry Potter' Film?
Books & Review
Updated: Nov 23, 2015 05:30 AM EST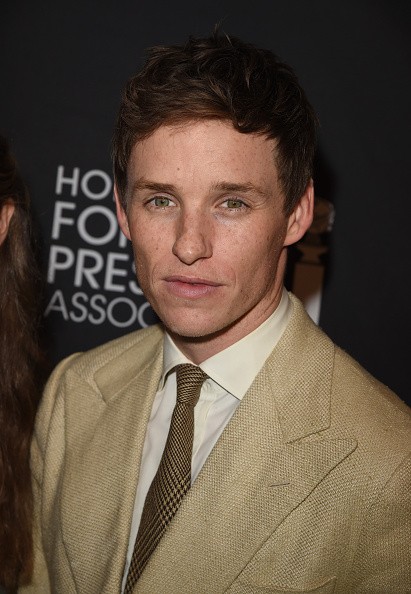 While "Fantastic Beasts and Where to Find Them" will be a totally different film from its parent movie series, it would still be very much proverbial to Potterheads. According to David Heyman, who is producing the Eddie Redmayne-starrer, the upcoming film "got the charm" of the fourth "Harry Potter" movie, "Goblet of Fire."
While Heyman recalled during his interview with Entertainment Weekly that Mike Newell, who directed the fourth film, described it "as being like an Indian musical," Heyman said that it's not that aspect that led them to compare the highly-anticipated spinoff to "Harry Potter and the Goblet of Fire."
"It's got the humor of that film. It has the romantic comedy, that fish-out-of-water humor, that very human, natural character comedy," the producer explained.
"And now [director David Yates] is always looking for truthful, human moments, it's never just a gag, he's grounding [the storytelling moments] in a reality. [Beasts] is very funny, it's got a big heart, and there's darkness too," he went on to say.
As Vulture pointed out," Yates directed the last four "Harry Potter" films but the site believes that other than looking into his work in the franchise, Yates also searched for inspiration closes t to what he has planned for "Fantastic Beasts and Where to Find Them."
"Goblet of Fire" sees Harry in his fourth year in Hogwarts. He participates in a tournament that pits the three biggest magic schools against each other. This is the movie where romance first became a bigger factor in the film series, with the Hogwarts students dressing up for a party with students from the competing schools.
Most about "Fantastic Beasts and Where to Find Them" is kept tightly under wraps although promotional photos, posters as well as the not-so-spoilery plot of the movie were all shared.
The offshoot of the eight-movie saga inspired by JK Rowling's bestselling "Harry Potter" books follows the story of the eccentric magizoologist Newt Scamander, who heads to New York in search of mystical beasts. He carries with him his trusty case, which offers more space as one will expect and is enough to house different habitats for various beasts.
Academy Award-winning "The Theory of Everything" star Eddie Redmayne plays the role of Newt. It is set in 1926 New York, where non-magical people are referred to as No-maj rather than Muggles, like in the UK. The film will be out Nov. 18. 2016.
related:
© 2015 Books & Review All rights reserved.
TRENDING ON THE WEB