'Winds of Winter' Release Date & Plot Spoilers: 'Game of Thrones' Book 6 Launching Late 2016?
Books & Review
Updated: Nov 27, 2015 08:50 AM EST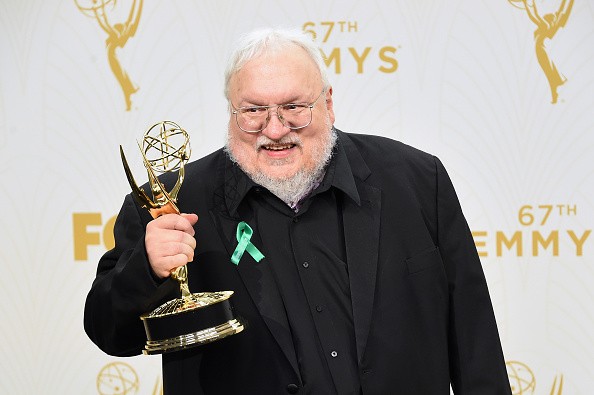 Always a point of discussion on the web is the possible release date of "Winds of Winter," which is something that mystery author George RR Martin is yet to shed light on. Work for the book is still ongoing and what fans ardently awaiting for the book's arrival can do is speculate.
From the facts such as Martin's average writing pace to the premiere date of hit series "Game of Thrones" season 6, which is supposed to be based on the forthcoming tome, fans and media outlets attempt to piece together these clues to determine a specific date.
The author himself once said that "Winds of Winter" should be out before the new season of the HBO fantasy hits the small screen. Contrary to the previous reports, "Game of Thrones" will return on April, HBO recently confirmed via Twitter.
That being said, Martin has around four months to complete the penultimate "A Song of Ice and Fire" installment. Then again, the bestselling novelist has also stated -- he said this more frequently -- that he can't force himself to write faster, that he has his own pace and that he follows no deadline.
Five Thirty Eight cites the analysis -- the publication says it's one of the best out there -- by writer Jeff a.k.a. BryndenBFish in the Westeros-loving community, who also happens to be one of the keenest observers of Martin's writing.
Jeff predicts that "Winds of Winter" will be out late 2016 at the earliest. While he also suggests that there is very minimal possibility that the book will be out before "Game of Thrones" season 6 premieres, the fans' enemy will be the duration of the entire production and printing of the books.
"While the average turnaround time for a book to go from 'manuscript submission' to 'published and on the shelves' usually ranges from four to six months," Random House hustled and published 'A Dance with Dragons' seven weeks after they received the final manuscript," he said via the site.
According to Jeff's estimation, the HBO series will likely spoil the book for fans unless Martin submits the manuscript by Feb. 23 -- this should give enough room for an accelerated production where the publisher races against the clock to make it before the series adaptation's premiere.
"He's going to have to submit something in 90 days or it's likely he won't publish in time," Jeff summarized. Martin is yet to give a concrete clue on his progres,s but he long promised that he will be the one to break the news when "Winds of Winter" is ready for takeoff.
related:
© 2015 Books & Review All rights reserved.
TRENDING ON THE WEB