'Harry Potter' Author JK Rowling Fangirls Over Former The Smiths Frontman Morrissey
Books & Review
Updated: Dec 02, 2015 07:31 AM EST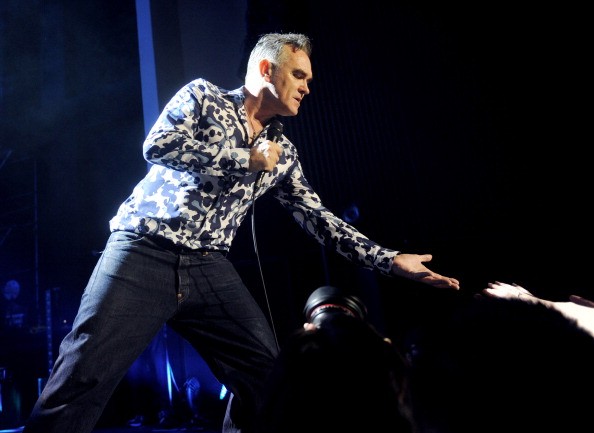 Several readers fangirl over "Harry Potter" author JK Rowling but the bestselling novelist also has her fangirl moments -- they are of The Smiths frontman Morrissey. Being a big fan of the band, she was reasonably rapturous meeting Morrissey but, like her well-loved tales, the encounter was in no way simple.
"I met him in such a bizarre situation, in Harvey Nichols," Rowling recalled during an interview with The Guardian. "We were looking at each other, getting nearer and nearer, and at almost exactly the same moment we both put out our hands. What was amazing to me was. Morrissey knew who I was."
Rowling recounted how the brief but special moment felt never-ending to her. The author said that even after she and her idol said their "see you later," she walked around with her hand still out. When her sister-in-law -- who was with her the whole time -- told her to put it down, Rowling exclaimed in response "Morrissey touched me!"
"I wanted to go back to my 16-year-old self, who's lying there in the dark with the joss sticks, listening to 'Heaven Knows I'm Miserable Now,' and tell her: 'You'll meet him! He'll know who you are,'" Rowling fangirled all the more adorably.
It was also through this encounter that Rowling further understood why Potterheads continue to read, talk and debate over all things Harry Potter.
"The people who mean something to you at 16, 17 are the people who are getting you through stuff," the author said. "I don't think it's infantile. I don't think it's any more infantile than me being excited to meet Morrissey," she went on to say.
Just recently, fans argued for hours about the reason behind Harry's decision to name his son after Severus Snape, who many readers view as no more just a bad "selfish" guy that made life more difficult for Harry -- the fruit of the love shared by James and Lily, who the professor loved endlessly.
As reported by Books N Review, the debate lasted for hours. JK Rowling explained in a tweet that "Snape is all grey. You can't make him a saint: he was vindictive & bullying. You can't make him a devil: he died to save the wizarding world."
"In honouring Snape, Harry hoped in his heart that he too would be forgiven. The deaths at the Battle of Hogwarts would haunt Harry forever," the author elaborated.
related:
© 2015 Books & Review All rights reserved.
TRENDING ON THE WEB