Charlie Sheen Demanding $10 Million Paycheck For Memoir?
Books & Review
Updated: Dec 07, 2015 06:22 AM EST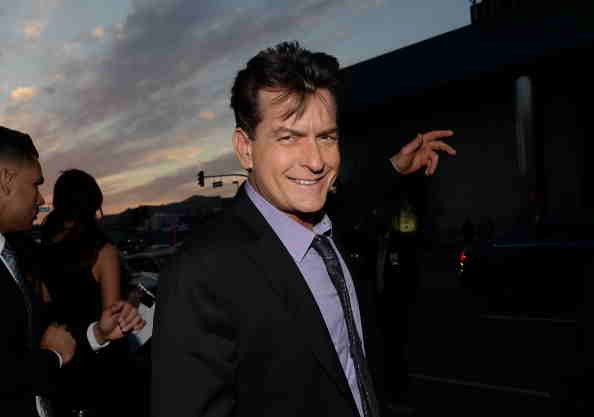 Not too long ago, there emerged news about "Two and a Half Men" alum Charlie Sheen publishing a memoir. Now, there are reports that the actor is working to score a $10 million paycheck for his life story in a book. However, some publishers think that it is a bit too costly.
"When Charlie starred in 'Two and a Half Men,' it was a funny comedy, but the idea of $10 million is even funnier," an old hand executive at a major publishing house who asked not to be identified told Page Six.
"So much of his life has played out in public, and so much is sordid - in this case there may be too much information. What's left to find out?" the exec went on to say. Although this is the case, Time Live reported that publishers here and there shoot offers to Sheen. Just a few weeks back, Sheen's manager Mark Burg revealed to US Weekly that the actor is "buried with offers" for the publication of his memoir.
In fact, one publisher Judith Regan already has an idea of how Sheen's memoir will be laid out. "'I would like to publish his autobiography as an epic poem," Regan said. This should not be difficult to make possible.
Sheen has once bragged about his talent to write verses and rhymes. "I've got magic. I've got poetry in my fingertips. Most of the time -- and this includes naps -- I'm an F-18, bro. And I will destroy you in the air. I will deploy my ordinance to the ground."
Page Six also reported that apart from piles of offers. Sheen is also surged with calls from people who got to talk or know him to do tell-all interviews for the memoir. These people include "former bodyguards, porn stars and goddesses."
The actor's memoir started to become a big of a deal after he confessed about being HIV-positive for four years. When he first learned of his condition, he had to spend millions of dollars just to keep quiet those who knew about it too. But others went too far blackmailing him.
Sheen finally comes clean "to put a stop to this onslaught ... of attacks and subtruths" as well as for these blackmailers to no longer have nothing to threaten him with anymore.
In an open letter about his HIV diagnosis, Sheen wrote (via TV Guide) "I accept this condition not as a curse or scourge, but rather as an opportunity and a challenge. An opportunity to help others. A challenge to better myself. My partying days are behind me. My philanthropic days are ahead of me."
related:
© 2015 Books & Review All rights reserved.
TRENDING ON THE WEB