'The Girl on the Train' Becomes WH Smith's Book of the Year; 'Fifty Shades of Grey' Dominates Google Play
Books & Review
Updated: Dec 04, 2015 08:00 PM EST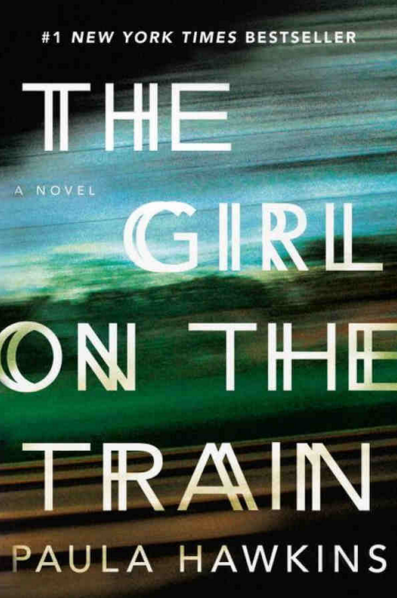 With the year winding into a close, various retailers have determined which books dominated the year. Unsurprisingly, the EL James erotic romance novel series "Fifty Shades of Grey" took over Google Play Store's Book of the Year list.
As enumerated by Galley Cat, half of the books on the 10-book list are of the bestselling saga, which was adapted to the big screen by Jamie Dornan and Dakota Johnson. The "Fifty Shades Trilogy Bundle" made it to the ninth spot.
On the number four post is "Fifty Shades Freed," the third and final installment in the book series. The second book "Fifty Shades Darker," which is also being made into a film as a follow-up to the first flick released last February, owned the third spot.
Close to the top of the chart is "Grey: Fifty Shades of Grey as Told by Christian," the follow-up to the trilogy that is written from the point of view of the male protagonist. It was a runner up to the original "Fifty Shades of Grey."
The books, whose another achievement is inspiring an abundance of fan-fictions, follow the steamy love story of the usually shy university student Anastasia Steele and the dashing businessman Christian Grey.
Other titles in "Google Play Store's Book of the Year list for 2015 also included "Miss Peregrine's Home for Peculiar Children" by Ransom Riggs (no. 10), "The Martian" by Andy Weir (no. 8) and "Gone Girl" by Gillian Flynn (no. 7).
The other two books were "The Girl on the Train" by Paula Hawkins (no. 6) and "American Sniper" by Chris Kyle, Scott McEwen and Jim DeFelice (no. 5). Hawkins' psychological thriller may have failed to make it to the top 5 but, for retailer WH Smith, it is the Book of the Year.
WH Smith plucked its winner from its bestseller lists and has agreed that it was "The Girl on the Train," which is currently being made into a film starring Emily Blunt and Justin Theroux that has "ultimately taken the market by storm."
The retailer believed that the New York Times bestseller "first captured reader's imaginations earlier this year and has sold phenomenally well going from strength to strength," as quoted by The Bookseller.
WH Smith books trading controller Alastair Aldous is happy about the company's Book of the Year winner. He explained that the title is deserving of the award because "it's such a fantastic read" and easily a book that will go to a reader's favorite list.
"The Girl on the Train" is the story of divorced alcoholic Rachel, who makes it her mission to find a now-missing person whose seemingly perfect life she's grown fond of fantasizing about as she goes about her old routine of riding the same commuter train to her (non-existent) work.
related:
© 2015 Books & Review All rights reserved.
TRENDING ON THE WEB