Oprah Winfrey Memoir Update: Talk Show Host Signs With Flatiron Books For 'The Life You Want'
Books & Review
Updated: Dec 07, 2015 06:33 AM EST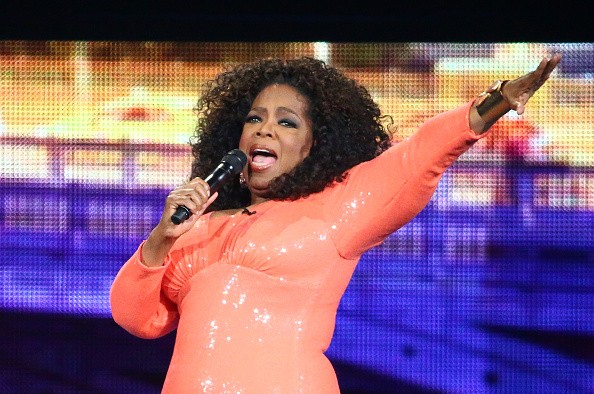 Days after Flatiron Books was rumored to be on the forefront of the book deal with Oprah Winfrey, the newly-founded division of publisher Macmillan has confirmed that the billionaire talk show host's memoir will be published by them.
The memoir titled "The Life You Want" will also be the first title in a still-unnamed book imprint to be established by Winfrey, who will also be the one to get to choose which nonfiction titles it will put out every year.
"We're deeply honored to publish The Life You Want, which is such a remarkable combination of Oprah's life story and the lessons we can all draw from it for our personal growth," Flatiron Books President and Publisher Bob Miller said in a statement.
"We're also thrilled to give a home to Oprah's imprint titles. We all know how extraordinary Oprah's instincts are when it comes to choosing books, instincts borne of her lifelong love of reading and the power of the written word," Miller added.
"The Life You Want," which will be filled with Winfrey's words of wisdom and experiences, will be published in Jan. 27. As previously reported by Books N Review, this book deal is said to be the highest in recent history, with the media mogul reportedly receiving an eight-figure pay check.
"All of my experiences, even the painful ones, have been there to teach me something about life. I'm still learning and I hope my story inspires other people to live the highest, fullest expression of themselves," Winfrey said.
As for her imprint, the aforementioned publication notes that this will be another bid by the 61-year-old to inflate her domain following her talk show's conclusion in 2011. Winfrey has already showcased her power to make bestsellers out of relatively unknown titles.
Through her book clubs selections, followers of the media proprietor become acquainted with books that they otherwise never heard of. New York Times enumerates the likes of "A New Earth" by Eckhart Tolle and "She's Come Undone" by Wally Lamb falling under this category.
It is also important to note that Winfrey is no stranger to writing. She, herself, published essay collections and inspirational writings. Last year, she released "What I Know For Sure." She also co-wrote books on health and weight loss but "The Life You Want" will serve as a full-fledged story of her life, which is surely peppered with lessons as well.
related:
© 2015 Books & Review All rights reserved.
TRENDING ON THE WEB