'Sherlock' Star Benedict Cumberbatch Sends Letter to Santa For National Letter Writing Day
Books & Review
Updated: Dec 08, 2015 06:47 AM EST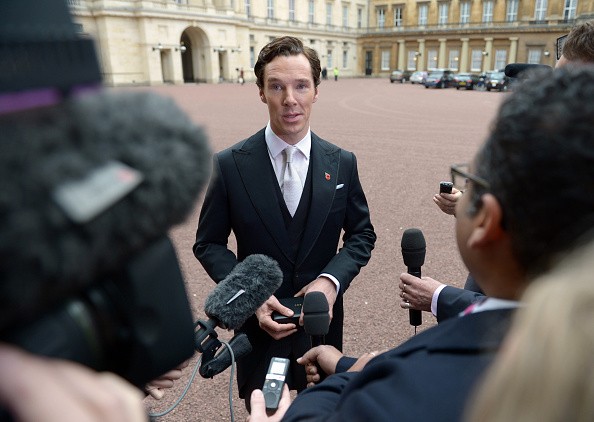 Benedict Cumberbatch had a lot to ask Santa in a letter he wrote to him for Letters Live in celebration of the National Day on Writing. However, everything the "Sherlock" star requested was not for himself but, rather, for the kids around the world.
"This is what I'd like to ask you to help with," he wrote. "A little more time for children to be children. Stretch the moment of magic and playfulness. Distract them from the realities of a world gone mad so that they can laugh with their breath rather than sob with their tears," the actor added.
Cumberbatch went on to write about how Father Christmas is "for the children" and how the recipient of the letter can "inspire wonder and awe" to everyone who write him letters carrying hope as they go to sleep and look forward to the Christmas morning.
The "Doctor Strange" lead also reminded Santa of the kids who are unable to write to him because of illiteracy. "Hear their words and help to give them the time and chance to learn how to read and write so they can better their lives and escape their impoverished beginnings," Cumberbatch wrote.
The actor also squeezed in a wee bit of a personal request. He quipped about getting a lightsaber as a gift but stated that this wouldn't match the feeling of "controlling the space time continuum and making the good of childhood last a little longer."
Cumberbatch concluded the letter with a promise to Santa to give him extra port and mince pies when he drops by but not before requesting for his long-sought after lightsaber for the second time.
The star is not the only one who wrote to Father Christmas for Letters Live. As per The Bookseller, other personalities who took part include Liberty director Shami Chakrabarti, who asked Santa assistance to save the Human Rights Act, and Radiohead singer Thom Yorke, who asked for a "beautiful" Christmas, heavy snow and blue reading glasses.
Musician Annie Lennox asked Santa to make sure the refugees will no longer need to flee soon before wishing that Santa "existed for grownups" as well. Thandie Newton, on the other hand, also sang praises for Mrs. Claus, who keeps Santa "full of beans."
Founded in 2013, Letters Live celebrates the force of literary correspondence. Each year, there are performers who are asked to read letters from other personalities. As a matter of fact, included last year were the letters of David Bowie and Elvis Presley.
related:
© 2015 Books & Review All rights reserved.
TRENDING ON THE WEB