US President Barack Obama & First Lady Michelle Reveal Their Favorite Books of 2015
Books & Review
Updated: Dec 11, 2015 06:57 AM EST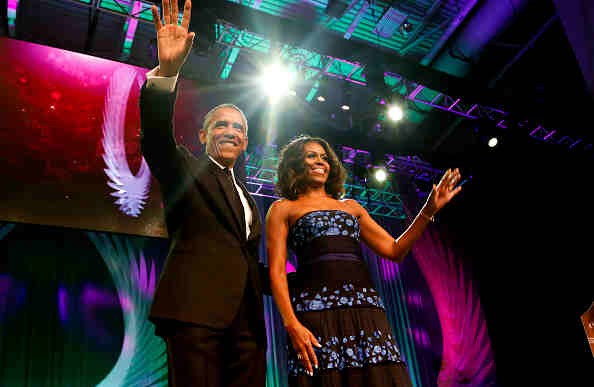 U.S. President Barack Obama and First Lady Michelle Obama have spoken and finally revealed which books of this year were their favorites. They selected two different books but, as Entertainment Weekly pointed out, these choices follow one theme - marriage.
During an interview with People magazine, the famous couple relived, recounted and opened up about their favorite things (like movies, music and everything in between) of 2015, including the book they thought that made a mark and dominated their reading life in the year that was.
The president revealed that the book "Fates and Furies" by Lauren Groff was his pick. The novel follows the glamorous and envied married couple Lotto and Mathilde. It is told from each of their perspectives, showing how everything has two sides and two angles.
Bustle reminded of how big of a bookworm the president is. Not too long ago, he emphasized how books taught him to become a better citizen and other important lessons in life like empathy.
Needless to say, upon learning the news, Groff could not help but gush about how her writing has become the head of state's literary picking. Pouring her excitement on Twitter, she said "I just died, came back to life, read again, died again."
In another tweet, Groff stated "That's it, I retire" as having reached a new peak of her literary career. "Fates and Furies" is the writer's third novel. Majority of her work are short stories and she has so far published two other novels - "The Monsters of Templeton" in 2008 and "Arcadia" in 2012.
On the other hand, Michelle Obama has declared "The Light of the World" by Pulitzer Prize finalist Elizabeth Alexander as her favorite book. The New York Times bestseller is a poignant memoir of Alexander, where she opened up about the struggles and her reflections on the death of her husband.
According to EW, this choice isn't a surprise as the Obamas have always showed some love to Alexander. Back in 2009, the president read a poem written by the award-winning poet during his inaugural day.
During the interview, the pair also spilled the beans on the television series and movies they enjoyed. Barack said "The Martian" was markedly great and Cinemax drama series "The Knick" was a great way to spend some time off. Michelle fell in love with the animated Disney film "Inside Out" and the ABC sitcom "Black-ish," which her husband also found amusing.
related:
© 2015 Books & Review All rights reserved.
TRENDING ON THE WEB