'Game of Thrones' African Version Book Coming Soon? Man Booker Prize 2015 Winner Marlon James Writing 'Black Leopard, Red Wolf'
Books & Review
Updated: Dec 14, 2015 08:32 AM EST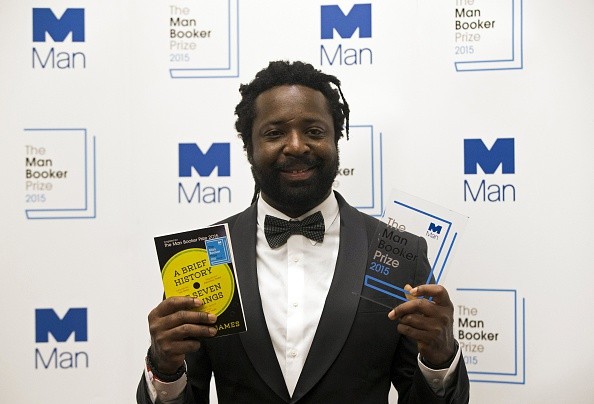 The next project of award-winning "A Brief History of Seven Killings" author Marlon James will be a full-fledged fantasy series and the Jamaica-born writer emphasized that he is all set to geek it all out for this venture.
In an interview with Man of the World magazine, he described the first installment in the series as "an African Game of Thrones," referring to the opening installment in George RR Martin's bestselling saga "A Song of Ice and Fire," which inspired an epic television series of the same name.
James' upcoming tome is titled "Black Leopard, Red Wolf." In describing the book, the Man Booker Prize winner stated as quoted by The Verge: "I realized how sick and tired I was of arguing about whether there should be a black hobbit in [JRR Tolkien's] Lord of the Rings."
James added that the African folklore is as "rich" and as "perverse" as the aforesaid epic high-fantasy novel. "We have witches, we have demons, we have goblins, and mad kings. We have stories of royal succession that would put Wolf Hall to shame. We beat the Tudors two times over," he said.
In "Black Leopard, Red Wolf", readers can expect "one hundred pages describing a village" as well as "a big appendix on magic techniques." James was also thrilled talking about dedicating 200 pages to introducing "a mysterious dwarf race that lives underground."
From the looks of it, James already has a clear picture of what his series will look like. Vulture even suggested that the book can easily be transformed into a video game, considering the details James revealed about it.
At the moment, there are no accessible details as to when "Black Leopard, Red Wolf" hits the shelves. Official plot information has yet to be divulged as well although it looks like James is already hard at work in penning it.
The author is best known for his book "A Brief History of Seven Killings," which tells a fictional story about the assassination of Bob Marley. It won him the Man Booker Prize this year and as Books N Review reported, James also won the Green Carnation Prize for the book. Several more accolades were given to James for his masterpiece.
According to Indiewire, HBO, the home of series adaptation "Game of Thrones," has optioned "A Brief History of Seven Killings" for TV. James himself will be working with Oscar-winning screenwriter Eric Roth for the script.
related:
© 2015 Books & Review All rights reserved.
TRENDING ON THE WEB