Idris Elba the Next Gunslinger in Movie Adaptation of Stephen King's 'The Dark Tower'?
Books & Review
Updated: Dec 14, 2015 08:27 AM EST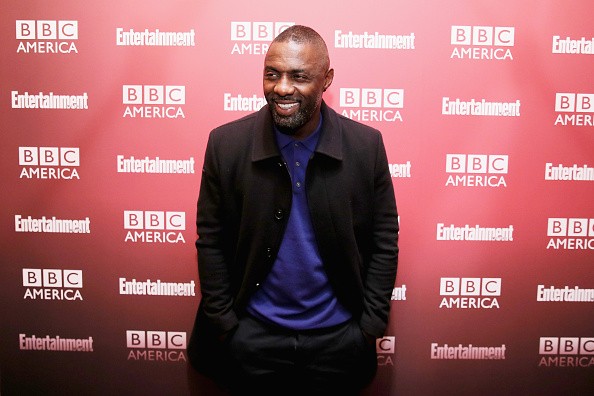 Rumor has it that Idris Elba will breathe life into the gunslinger Roland Deschain, the iconic central character in Stephen King's bestselling multiple-genre series "The Dark Tower," which is being adapted into a film to be titled "The Gunslinger."
According to Deadline, Elba is the frontrunner for the role although no deal has been sealed yet. The publication added that the role will be the perfect opportunity for the actor to attain greater, well-deserved stardom. Notably, there is a lot of buzz about Elba being the next James Bond.
Deadline noted that, in "The Dark Tower," King depicted the gunslinger as white. In the midst of the reports about Elba headlining "The Gunslinger," the bestselling author tweeted something out to comment on the matter: "To me, the color of the gunslinger doesn't matter."
He added that "What I care about is how fast he can draw...and that he takes care of the ka-tet." The novelist shied away from mentioning a specific name but, if anything, this is all but confirmation that Elba has what it takes to pull off the swagger and the fierceness of Roland Deschain.
According to Hypable, Elba, who will also be starring as the big bad in "Star Trek Beyond," has long shown his movie star quality. In the midst of the rumors of the actor succeeding Daniel Craig as Agent 007, the site pointed out the actor's stellar performances in his projects.
He continues to show his prowess in the ongoing BBC series "Luther" and his latest film "Beasts of No Nation," which earned him Supporting Actor nominations for SAG and Golden Globes, proved that he can easily be top of the bill in this legendary Stephen King tale.
"The Dark Tower" is an eight-book series that features various genre, which include dark fantasy, science fantasy, horror and Western rolled into one sizeable saga. It centers on the gunslinger's physical and metaphorical journey to the dark tower.
During his mission, he meets tons of enemies, one of which being the evil The Man in Black aka Randall Flagg. The villain will be featured in "The Dark Tower" movie adaptation and is rumored to be played by Matthew McConaughey.
At the moment, Elba and McConaughey's involvement in "The Gunslinger" is still not set in stone although Danish director Nikolaj Arcel is ready to helm the film. More details about the movie should trickle in soon.
related:
© 2015 Books & Review All rights reserved.
TRENDING ON THE WEB