'Sherlock' Star Benedict Cumberbatch to Become 'The War Magician' in Movie Adaptation of David Fisher Bestseller
Books & Review
Updated: Dec 14, 2015 08:41 AM EST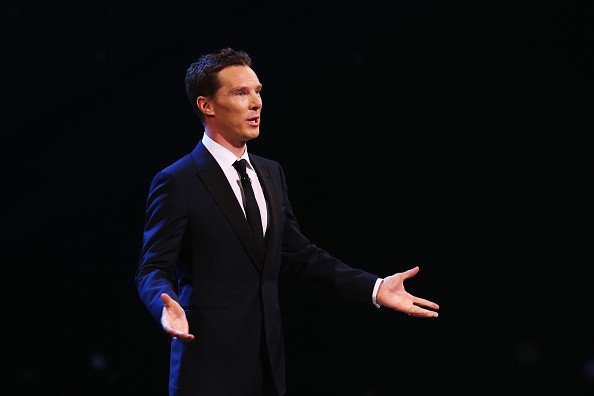 Benedict Cumberbatch was chosen to play the titular role in "The War Magician," a movie based on a book of the same name by David Fisher.
The "Sherlock" actor will suit up as magician and illusionist Jasper Maskelyne, who helped defeat the Nazis during the Second World War with his mind-boggling magic tricks and illusions.
According to Variety, this news comes as the first concrete development of the project since it was announced back in 2003. Tom Cruise and producing partner Paul Wagner prompted the film adaptation with two previously attached directors eventually exiting the project.
"The Maskelyne character is so different from the one that Benedict portrayed in 'The Imitation Game' in that Maskelyne was very outgoing and confident," Bob Cooper, one of the chiefs of Storyscape Entertainment, said. "We think this is a perfect blend of acting talent with material," he added.
As per The Guardian, Cumberbatch played the role of the codebreaker and mathematics alumnus Alan Turing in the historical drama thriller "The Imitation Game," which hit the silver screen earlier this year.
Titular hero Maskelyne teamed up with what he called The Magic Gang in order to trounce the Nazis. As per Fisher's book's description, Maskelyne performed various camouflage methods that helped them "hide" the Suez Canal along with 150,000 men with 1,000 guns and tanks, conjure up fake armies and make trucks look like tanks.
The illusionist, who made it to Adolf Hitler's blacklist, also concealed the Alexandria harbor and conjured a dummy version of it where the German bombers launched bombing raids, giving them the impression that they hit their target even though they did not.
Maskelyne also created mirrors that blinded the Nazi pilots. This trick helped his troops go undetected by the enemies. It was through him that General Rommel and the Germans in North Africa were defeated. He is also credited in the victory in the Battle of El Alamein, which he pulled off by creating a bogus army in the middle of the desert.
At present, "The War Magician" is on the lookout for a director. Gary Whitta, whose known for his work in "The Book of Eli" and is currently attached to "Star Wars: Rogue One" and Mark Millar's "Starlight," will be writing the script for the film.
Cumberbatch will also play another magical role in the form of Marvel superhero and sorcerer "Doctor Strange" in a standalone Marvel movie. No word yet on when "The War Magician" will hit the theaters.
related:
© 2015 Books & Review All rights reserved.
TRENDING ON THE WEB