'Fantastic Beasts and Where to Find Them' Movie Trailer, Release Date & Plot Spoilers: Get First Look at 'Harry Potter' Spinoff
Books & Review
Updated: Dec 16, 2015 08:50 PM EST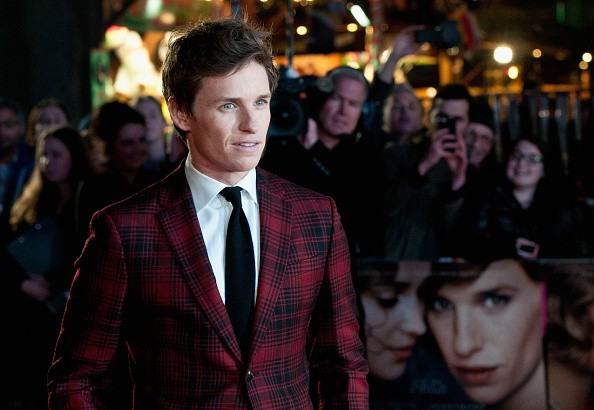 The announcement trailer for the much-awaited "Harry Potter" spinoff "Fantastic Beasts and Where to Find Them" has finally been released, treating Potterheads with enough material to get them through the long wait for the movie's launch.
The clip hinted that some of the mystical beasts contained in the suitcase of Newt Scamander managed to escape, and before they get the chance to wreak havoc in New York, the magizoologist make it his mission to retrieve them.
Newt will sweep up every street and corner of the state to find the missing creatures. This ultimately ropes the hero into an extraordinary adventure he never thought he would ever be in. During his quest, he will get to meet new faces, wizards and non-wizards aka "no-maj."
This, as per Rolling Stone, will be the central theme "Fantastic Beasts and Where to Find Them" will be going by. This will see Newt, who also went on to be the author of a book of the same name mentioned in the original "Harry Potter" saga, show his expertise in the field.
"Fantastic Beasts and Where to Find Them" is just one of the many offshoots of JK Rowling's bestselling series that take back fans back to the wizarding world they came to know and cherish. As per Vox, the movie also marks Rowling's screenwriting debut.
The "Harry Potter" spinoff stars Academy Award-winner Eddie Redmayne as Newt Scamander. The "Danish Girl" star is joined by Katherine Waterston as Porpetina "Tina" Goldstein, Alison Sudol as Queenie Goldstein and Dan Fogler as Jacob Kowalski. The ensemble also includes Colin Farrell as Graves, Samantha Morton as Mary Lou and Ezra Miller as Credence.
According to Hypable, "Fantastic Beasts and Where to Find Them" is billed to be the first of a trilogy being planned by Warner Bros. The film will not be following the manual type book as how Rowling designed the "Fantastic Beasts and Where to Find Them" book.
"It has the romantic comedy, that fish-out-of-water humor, that very human natural character comedy," film producer David Heyman said via Entertainment Weekly. "And now [director David Yates] is always looking for truthful, human moments," he added.
Heyman compared "Fantastic Beasts and Where to Find Them" to "Harry Potter and the Goblet Fire," the fourth book and film in the series. The spinoff, on the other hand, will be out on Nov. 18, 2016, so fans can expect more promos and goodies after the trailer reveal.
What do you expect to see in the "Harry Potter" spin-off? Share your thoughts in the comments section.
related:
© 2015 Books & Review All rights reserved.
TRENDING ON THE WEB