'Fifty Shades of Grey' Movie Casting News: Emma Watson Wants Anastasia Steele Role if Ryan Gosling is Christian Grey
Books & Review
Updated: Sep 12, 2012 02:45 PM EDT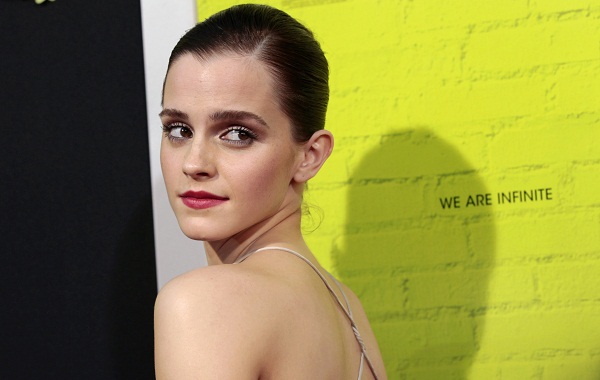 Emma Watson is back in the spotlight as Anastasia Steele in "Fifty Shades of Grey."
Things were dying down for the fan favorite because of other fresh faces, like "Game of Thrones" star Emilia Clarke, "Percy Jackson & the Olympians" star Alexandra Daddario, and "Gilmore Girls" star Alexis Bledel. Now, the star linked herself to the role by saying she wanted it, but only one condition.
The "Fifty Shades" trilogy ("Fifty Shades of Grey," "Fifty Shades Darker," "Fifty Shades Freed"), written by bestselling author E.L. James, tells the story of 22-year-old recent college gradAnastasia Steele, who enters into a dominant/submissive sexual relationship with 27-year old sexy billionaire Christian Grey, and both explore Christian's world of BDSM while trying to understand their complicated relationship.
In July, a report by the New York Daily News said that Watson is in talks with producers. "The actress is a hot favorite to be chosen by producers Mike de Luca and Dana Brunetti."
However, a week after, Watson denied those rumors.
She spoke to Entertainment Weekly on Monday and denied the rumors that have been circulating out of control.
"I haven't read the book, I haven't a read a script, nothing," Watson tells EW. "There are so many movies you become attached to when I've literally never even received a phone call. It was the same way with 'The Girl With the Dragon Tattoo' - I never even saw a script!"
The actress said for just because there are many articles about her linked to the movie doesn't mean they are true. "The thing is I'm not going to go out there every time someone attaches me to a film to say no or release a statement," Watson said.
But now, the "Harry Potter" star claims that she would play the role of Ana if "Drive" star Ryan Gosling played the role of Christian Grey.
Ryan Seacrest tweeted, .@EmWatson told me she'd be far more interested in playing Anastasia in 50 Shades of Grey if Ryan Gosling plays Christian. #mugglelove."
According to E! Online, "The Vampire Diaries" star Nina Dobrev told Seacrest during an interview that Watson was nervous when reading the books.
"She's laughing, a little bit nervously as I'm sure everybody was when they read those books," Dobrev relayed to Seacrest during a phone call On Air on 102.7 KIIS FM. Dobrev costars with Watson in their upcoming movie "Perks of Being a Wallflower."
"She would be far more interested if he were playing Christian Grey," Dobrev continued about Watson's apparent infatuation with Gosling. "I guess that's all it takes."
The 22-year-old actress recently talked about "Fifty Shades of Grey in an interview with STV.TV.
"I haven't read the book, so I don't know what I would be signing myself up for. So I would have to get sent a script I guess," Watson said. "But it always flattering that people are thinking about you for roles. You are in the mix for things so it's great."
Watson plays an American teen who's part of a clique of hip outsiders at a Pittsburgh school, according to the Huffington Post. She said that the part is definitely different from her role in the "Harry Potter" movies.
"It felt pretty exotic to me. It really did. It was a very voyeuristic experience," Watson said in an interview Sunday at the Toronto International Film Festival, where "Perks" played ahead of its U.S. theatrical release Sept. 21. "Getting to go to Friday night football and Olive Garden, school dances and all of that stuff. That was really another world to me."
"It was way out of my comfort zone, doing the crazy dancing and the 'Rocky Horror' stuff. This movie has helped me shake off a lot of the fear and restrictions I put on myself," she says. "I'm slowly breaking down the barriers. Slowly, I'm giving myself permission to be an actress and not worrying so much what people think about it," Watson said according to USA Today.
Do you think Emma Watson has what it takes to play Anastasia Steele based off her role in "Perks of Being a Wallflower?" What about Ryan Gosling as Christian Grey? Sound off below!
Click HERE to see who the front-runners are this week for Christian and Ana.
Click HERE to vote for Anastasia Steele!
Click HERE to vote for Christian Grey!
Vote for your favorite couples to play Ana and Christian HERE!
related:
© 2015 Books & Review All rights reserved.
TRENDING ON THE WEB