Kate Middleton Photos Continue: Chi Magazine, Irish Daily Star Feature Topless Kate Pics; Royal Palace is Furious
Books & Review
Updated: Sep 17, 2012 01:18 PM EDT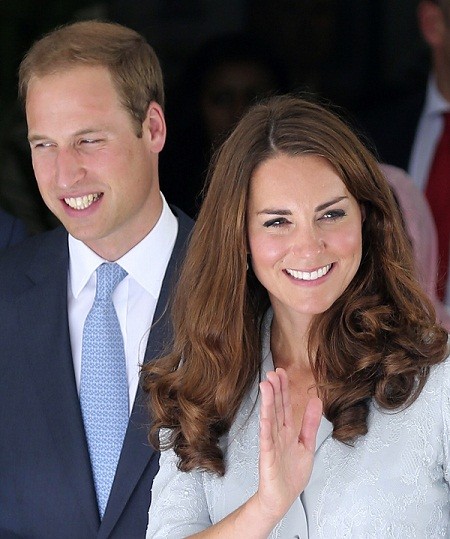 This is probably Kate Middleton's worst nightmare.
Reports revealed that after French magazine Closer published topless photos of Middleton, both Italian Chi magazine and Irish Daily Star newspaper published more topless photos of the royal beauty.
According to the Huffington Post, an Italian gossip magazine owned by former Premier Silvio Berlusconi published a 26-page spread of topless photos of Prince William's wife Kate on Monday despite legal action in France against the French magazine that published them first.
Chi hit newsstands on Monday, featuring a montage of photos taken while the Duke and Duchess of Cambridge were on vacation at a relative's home in the south of France last month. They included the 14 pictures published by the popular French magazine Closer, which like Chi is owned by Berlusconi's Mondadori publishing house.
But the Chi spread ran the whole sequence of photos as the couple sunbathed on a terrace, including one shot of the princess putting sun cream on her backside that didn't appear in Closer.
Chi editor Alfonso Signorini told Sky News that he did nothing illegal, according to The Guardian.
"I published them with a conviction that they are pictures of a modern contemporary duchess," he told Sky News, which said that off-camera Signorini had described her as "resembling a Greek goddess".
Signorini said it was legal in Italy to take photographs on "a public thoroughfare" and the photos could just as easily been taken by a member of the public standing on the road bordering Lord Linley's Chateau d'Autet.
According to CNN, the Irish Daily Star newspaper printed topless photos, and the decision was slammed by palace officials, saying that the newspaper's decision was driven only by greed.
"There can be no motivation for this action other than greed," a St. James's Palace spokeswoman said of the Irish tabloid's decision.
But editor Mike O'Kane told the BBC that outrage over the images was only felt in Britain and that readers in the Republic of Ireland wanted to know what all the "kerfuffle" was about.
CNN reported that he was "a little taken aback by the reaction in the UK," he said, saying the newspaper was treating Catherine no differently to any other celebrity.
"She's not the future queen of Ireland so really the only place this is causing fury seems to be in the UK," he said, suggesting that the British press were behaving with some hypocrisy.
All of this fury comes after Closer publishing a dozen shots of the Duchess as she slipped off her bikini top, relaxed on a sun lounger and at one point pulled down the back of her bikini bottoms as William rubs sun cream on her.
According to Reuters, a royal spokesperson called it a grotesque move and that it highly upset the royal couple, Middleton and William.
"Their Royal Highnesses have been hugely saddened to learn that a French publication and a photographer have invaded their privacy in such a grotesque and totally unjustifiable manner," a spokesperson for St James' Palace said.
"Their Royal Highnesses had every expectation of privacy in the remote house. It is unthinkable that anyone should take such photographs, let alone publish them."
Closer's editor-in-chief Laurence Pieau described the photos as a "beautiful series" that showed a couple in love and were in no way degrading. She said the magazine had more intimate shots from the same series that it opted not to publish.
"There's been an over-reaction to these photos. What we see is a young couple, who just got married, who are very much in love, who are splendid," Pieau told French BFM television.
"She's a real 21st Century princess," she added: "It's a young woman who is topless, the same as you can see on any beach in France or around the world."
Related Articles
Kate Middleton Topless: French Closer Magazine Calls Royal Couple 'Hugely Saddened' Response an 'Over-Reaction'
related:
© 2015 Books & Review All rights reserved.
TRENDING ON THE WEB