'Fifty Shades of Grey' Movie Casting News: Emma Watson and Max Greenfield for Ana Steele and Christian Grey? Both 'Willing to Go Nude'
Books & Review
Updated: Oct 05, 2012 03:12 PM EDT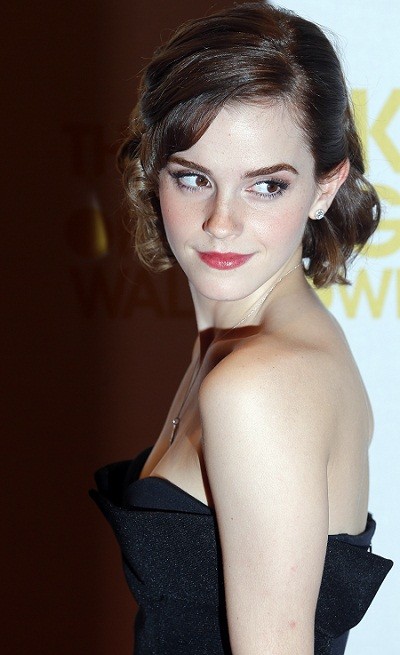 "Fifty Shades of Grey" fan favorite Emma Watson recently revealed she is willing to go nude on screen.
According to EntertainmentWise, the former "Harry Potter" star said she wouldn't say no to nudity, especially after her adult acting in "The Perks of Being a Wallflower."
"I've been saying since I was 16 that if it's the right role and important for character development and the story, then of course I'll do it," the 22-year-old actress told Hello!
She has been denying the role of being attached to Anastasia Steele ever since the rumors started circulating.
However, she said the suggestion is flattering.
"It's very exciting that people are starting to see me in a different way,' said Watson. "It means that they're allowing me the space to grow and develop and reincarnate myself."
Watson's stance on playing Ana Steele is somewhat confusing. One interview it seems like she is up for doing the role, and the next one she is saying she doesn't want to.
During an Sept. 27 press conference, Watson responded to the rumors.
"I don't know how many times I have to reiterate... I literally don't know how many times I have to say it. I must have said it in 20 interviews now. I'm NOT attached to it," she stated, according to Enstarz.
In a previous interview, Watson said she would consider the role of Ana.
According to TheSun, Watson said she is aware the books are "quite raunchy" but has yet to read them.
"The thing is I haven't read any of the book because I haven't read a script so it's quite difficult to know what I'm turning down potentially but I hear it's quite raunchy," the 22-year-old actress said. "I mean if there's interesting character development and there's an interesting story then I would consider it - but I haven't been offered anything."
In the beginning of September, it was revealed that Watson would play Ana is Christian Grey fan favorite Ryan Gosling was playing the lead role.
Ryan Seacrest tweeted, .@EmWatson told me she'd be far more interested in playing Anastasia in 50 Shades of Grey if Ryan Gosling plays Christian. #mugglelove."
Maybe Watson can pair up with an actor for Christian Grey want doesn't mind nudity as well: "New Girl" star Max Greenfield.
According to E! Online, Greenfield revealed that nudity is not the issue in "Fifty Shades."
"Yeah, that's not a problem," the "New Girl" star told Giuliana Rancic during the Emmy's red carpet on doing full frontals for the part.
"That's not the issue. It's the issue of whether they wanna see that much intensity onscreen, because that's what I plan to bring."
In August, the 32-year-old actor said he would take on the role of Christian.
"I want to audition for the movie," Greenfield said in an interview with Celebuzz. "I think I'd be great in it."
Many actresses and actors are fan favorites for Ana and Christian. They include Kristen Stewart, Ashley Greene, Alexis Bledel, Alexander Skarsgard, Matt Bomer, and Ian Somerhalder.
Click HERE to see who the front-runners were last week for Christian and Ana.
Click HERE to vote for Christian Grey!
Click HERE to vote for Anastasia Steele!
Vote for your favorite couples to play Ana and Christian HERE!
Related Articles
'Fifty Shades of Grey' Movie Casting Rumors: 'Grey's Anatomy' Jesse Williams to Play Jose Rodriguez?
'Fifty Shades of Grey' Movie Casting: Battle of Top 5 Hottest Trailers for Christian Grey Include Matt Bomer, Ian Somerhalder, Ryan Gosling [POLL]
'The Casual Vacancy Tops 'Fifty Shades of Grey' on Bestsellers List; J.K. Rowling's New Book Still Thriving [REVIEWS]
related:
© 2015 Books & Review All rights reserved.
TRENDING ON THE WEB