Robert Pattinson, Kristen Stewart to Star in Film Version of Patti Smith's Memoir, 'Just Kids'?
Books & Review
Updated: Oct 16, 2012 04:28 PM EDT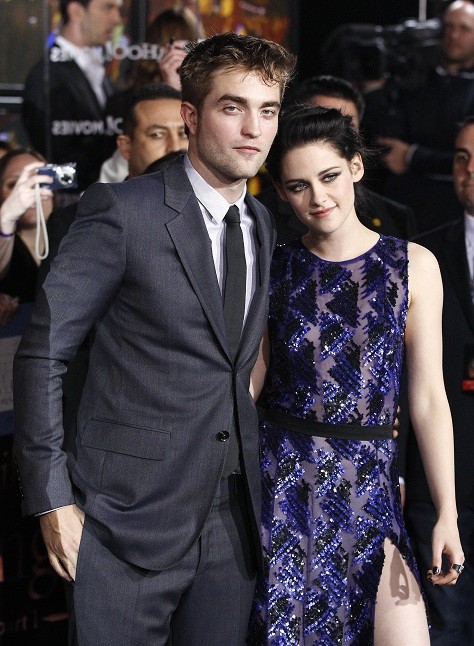 As the world still recovers from one of the most devastating events of all time -- the breakup of Robert Pattinson and Kristen Stewart --news today suggests producers may already be looking to have the recently reunited couple star in a new film together. Punk icon Patti Smith's award-winning memoir, "Just Kids" is being turned into a movie, and she wants Pattinson and Stewart for the leading roles.
"I remember the very first time I saw Kristen Stewart and Rob Pattinson together, when they were younger, and I thought, 'Those two kids could have easily played us when they were first starting,'" revealed Smith to Entertainment Weekly.
"There's something in his eyes. And Robert [Mapplethorpe] was also a bit shy, and a bit stoic. Kristen has a very special quality. She's not conventionally beautiful, but very charismatic," she added.
A member of the Rock and Roll Hall of Fame, Smith's 2010 book "Just Kids" was heralded by critics, and won the National Book Award. Smith is known to many as the "Godmother of Punk," a cagey fusion of punk and poetry she perfected on albums like "Horses," and "Radio Ethiopia."
"Just Kids" follows Smith's ascent from a teenaged New York City transplant in the early 70s who knew no one, to one of the torchbearers of the burgeoning punk scene around venues like Max's Kansas City and CBGB with groups like The Ramones, Television, Richard Hell, and The New York Dolls. Critics lauded Smith's candid coming of age story, and frank discussion of her infamous complicated romantic relationship and friendship with photographer Robert Mapplethorpe.
The screenplay for "Just Kids" will be written by John Logan ("Gladiator"), who is reportedly a close friend of Smith's.
Both Stewart and Pattinson certainly seem to be looking to branch out from their turns as glitter speckled vampires in "Twilight." Pattinson recently starred in David Cronenberg's latest film, "Cosmopolis," to mixed reviews, and Stewart tried living like a freaky deeky beatnik cat in the upcoming "On The Road."
None of this casting talk is for sure. Smith eventually retreated in the same interview from her initial praise of the actors, adding, "Robert and I were very young. We were 20. We were unknowns, and I think it should be unknowns in the film, and young."
Of course, that could always change if Pattinson and Stewart were to express interest themselves in the roles.
If it can't be Stewart, Smith says she's also a big fan of Mia Wasikowska, and Saoirse Ronan.
Stewart and Pattinson appear to be back together, but very much in the middle of repairing their relationship, if a report from RadarOnline is accurate. Summit Entertainment has booked separate hotel rooms for the couple just in case their relationship doesn't make it through the duration of the press tour for "Breaking Dawn: Part 2," according to the website.
"Despite getting back together, Rob and Kristen will have separate hotel rooms booked for them on the upcoming promotional tour for Breaking Dawn-Part 2. Summit Entertainment isn't taking any chances that the couple will have problems again and be forced to scramble at the last minute to book one of them a posh hotel suite," a source close to the situation said to RadarOnline.
The source RadarOnline spoke with also claims Summit has booked Stewart in a separate than every other actor for some of the promotional stops.
"Rob and Kristen are always professional, but the fact is she cheated on him, and this media tour needs to go off without a hitch. Summit wants the final installment of the Twilight franchise to go off without a hitch, in order to prime the movie to break box office records," the source told RadarOnline.
related:
© 2015 Books & Review All rights reserved.
TRENDING ON THE WEB