James Patterson Already Pursuing Tyler Perry for 'Alex Cross' Sequel, 'Double Crossed' (Trailer)
Books & Review
Updated: Oct 18, 2012 04:54 PM EDT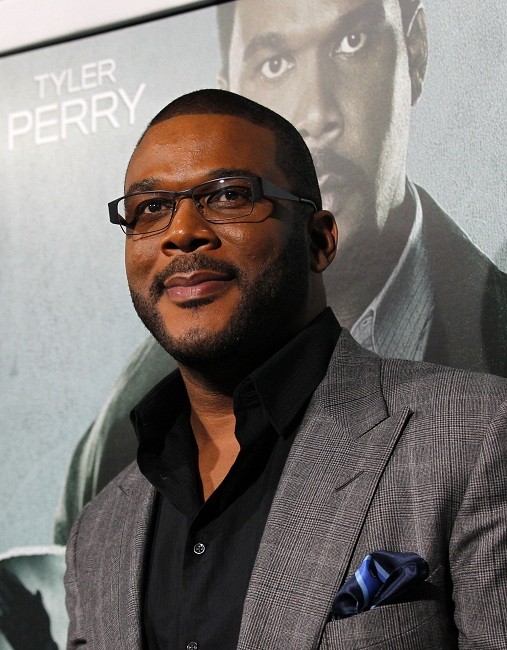 James Patterson does not need to turn his novels into movies; he's compelled to. Any other answer and Patterson might sound greedy. The author's books have sold more than 260 million copies worldwide, and his "Alex Cross" series of novels are the top-selling U.S. detective series in the past 10 years. For a a man that takes his work so seriously, Patterson's latest movie contains an oddball choice for the leading role as detective Alex Cross: Tyler Perry.
Homicide detective and forensic psychologist Alex Cross has already graced screens before, played by Morgan Freeman in films like "Along Came a Spider," and "Kiss The Girls." But for the character's new titular film, Patterson knew he wanted to do something altogether different, and he thought Perry was the perfect fit.
"Tyler is closer to the character in the book," Patterson told Roker. "He's more physical, and can have a family -- that's the big shift here. The family was really integral to the story, and we really couldn't have it in (previous "Alex Cross" films) 'Kiss the Girls' and 'Along Came a Spider.'"
"We went to Atlanta to meet him and he said, 'James, I wouldn't attempt this if I wasn't sure I could pull it off. I have too much to lose and I wouldn't try this, but I'm sure I can do it. And I'm going to submit to another director.' And he did. There was no ego. He was all business. And I think he pulled it off. People are going to go, 'Wow.'"
It's Perry's first lead role that he didn't produce or direct or write, and his reviews so far have been surprisingly positive.
"Alex Cross" is the film adaptation of Patterson's 12th novel in the series, "Cross," where the detective pursues a vicious serial killer, The Butcher, played by Matthew Fox.
This time around, Patterson had an unprecedented amount of control of the film's production.
"I had cast approval, director approval. I own 40 percent of the movie," said Patterson in an interview with Reuters.
"But I'm easy. I'm the best partner you could ever want. I'm tough in the sense that I know what works and what doesn't. I have this gut about what people want to read about, what they want to see on the screen. And I have the luxury of being able to do whatever I want to do."
The author of 71 novels in 33 years, Patterson thought Perry "killed it" in the final product. In fact, he was so pleased by Perry's performance, Deadline is reporting that Perry has already been offered the leading role of Alex Cross again for the film's sequel, an adaptation of Patterson's book, "Double Cross."
"That's up to Tyler," said the author. "If he wants to do 'em we'll do them. I'd love to do them with him. He keeps getting better and better. When I went to Atlanta to meet him, he said, 'James, I would not attempt this if I wasn't sure I could do it,' and he killed it. He killed it."
Patterson has had 19 consecutive No. 1 New York Times bestselling novels, and holds The New York Times record for most bestselling hardcover fiction titles by a single author (63), which is also a Guinness World Record. His novels account for one in 17 of all hardcover novels sold in the
U.S. In recent years Patterson's novels have sold more copies than those of Stephen King, John Grisham and Dan Brown combined.
related:
© 2015 Books & Review All rights reserved.
TRENDING ON THE WEB