Stephen King's 'Doctor Sleep" Is Scarier Than its Prequel 'The Shining', Says Author
Books & Review
Updated: Feb 06, 2013 05:26 AM EST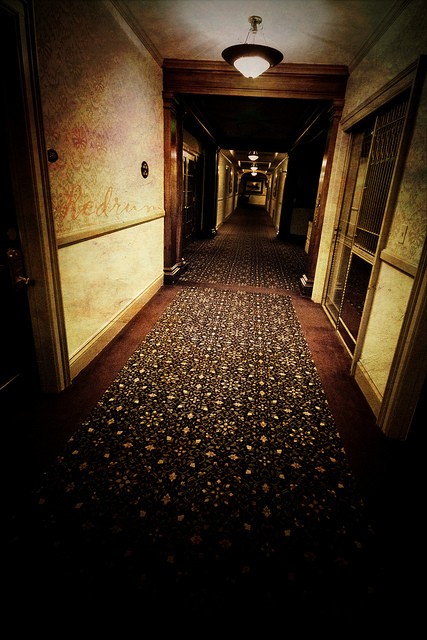 Stephen King makes his return to the world of horror fiction novels with a sequel to "The Shining" which has been titled "Doctor Sleep."
Stephen King's 1977 novel "The Shining" became immortal in Stanley Kubrick's 1980 film. The horror novel talks about the haunted Overlook Hotel and the madness of Jack Torrance, father of the psychic little boy Danny. This was known to be one of King's scariest novels. Now, King is looking to make a return to "balls to the wall scary" with a sequel titled "Doctor Sleep," which returns to Danny's story who is now a middle-aged man. The novel will be ready by September.
"The idea of the story was to try and scare the s**t out of people," King told Entertainment Weekly. "I said to myself, 'Let me see if I can go and do that again.' There've been a couple of books that haven't really been that way. 11/22/63 was a lot of fun to write and a lot of people read it and seemed to like it, but it's not what you'd call a balls to the wall scary story. The same was true of Under the Dome. I wanted to go back to that real creepy scary stuff. We'll see if it works. I like the book, or I wouldn't have ever wanted to publish it."
The new book tells the story of Danny who is now a middle aged man and uses his psychic powers to help people who are dying. The novel becomes interesting when Danny gets involved in saving a girl who also has the "shinning" from an evil power.
King says that it was inevitable that he returns to one of his most loved and popular characters to recreate the magic.
"A lot of people who got scared to death by The Shining, they'll come up to me and say, 'I read that book when I was at camp when I was 12,' or 'I read that when I was in high school at 15, and it really scared the living crap right out of me'," he told EW. "And [while writing Doctor Sleep] I'm thinking, 'Those people are now in their 40s and they've been exposed to Freddy Krueger and Jason Voorhees and other stuff. It crossed my mind that they might read the new one and say, 'Well, this isn't so scary. I thought he was a scary guy!' And it's not so much that I've changed, but that they've grown up and matured. And they aren't such easy targets."
related:
© 2015 Books & Review All rights reserved.
TRENDING ON THE WEB