Author and Producer of 'Safe Haven' Nicholas Sparks Talks Love, Life and Inspirations
Books & Review
Updated: Feb 11, 2013 12:15 PM EST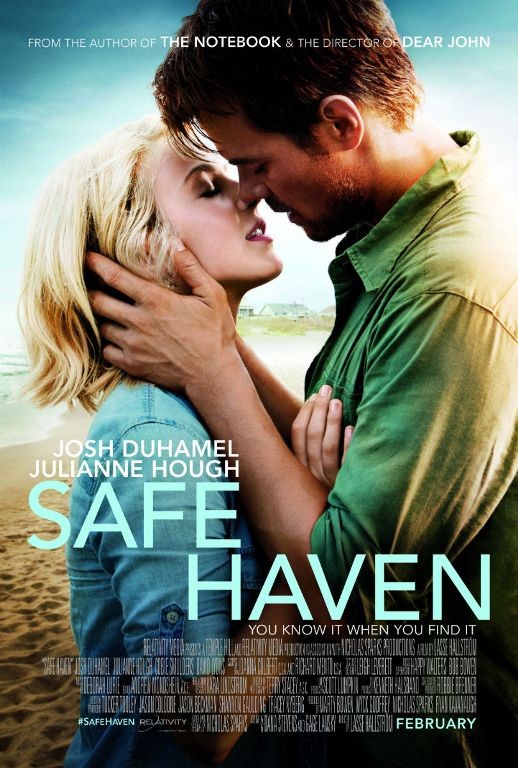 Author Nicholas Sparks, whose latest novel "Safe Haven" has recently been turned into a film, talks about the movie, love, life and his inspirations.
No one writes love stories these days the way author Nicholas Sparks does. His novels like "The Notebook", "Message in a Bottle" and now "Safe Haven" have always made it to all bestseller lists and sold more than 80 million copies. They have also been made into movies and all of them have been blockbusters.
The author has produced the film version of his latest novel "Safe Haven" which released worldwide Feb. 8, 2013. Sparks spoke to NPR about the film, love and his inspirations in life.
Sparks is of the opinion that the feeling of love is deeply rooted in humanity. Everyone loves to care for someone and be cared for in return. He feels that it is love that has lead to the development of civilizations. For Sparks, a life without love has no meaning, and this love need not always be romantic. It could be the love for family, friends, kids, parents, etc. Life without love is an empty life, says Sparks.
Sparks also reveals that most of his work, if not all, has been inspired from real life incidents, and they mostly had to do with his family. For example, "Message in a Bottle" is somewhat the story of his father who had to learn how to move on and find happiness again after his mom passed away. "The Notebook" too is the story of Sparks' wife's grandparents. However, Sparks admits that his latest novel "Safe Haven" is mostly a work of fiction.
The theme of "Safe Haven" - abusive relationships - is familiar to most people. And this posed a challenge for the writer, who had to come up with a way of giving this topic a fresh take. So, Sparks decided to write on the aftermath of such relationships, instead of the disastrous event itself. He concentrated more on what a person's life is after the event - the healing process and second chances that may come along.
Sparks reveals that while writing love stories is nice, it's also very challenging. Creating a character that readers will love and remember, telling a story that is unique and one that people will enjoy are very challenging things for him to do, he says.
related:
© 2015 Books & Review All rights reserved.
TRENDING ON THE WEB