Taiye Selasi Discusses Experiences of an African Immigrant in Her New Novel
Books & Review
Updated: Mar 28, 2013 08:11 AM EDT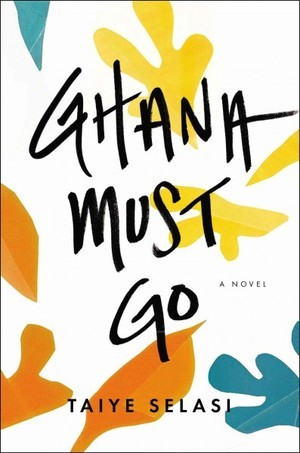 Author Taiye Selasi brings to light the experiences of an African immigrant in her new novel "Ghana Must Go".
Taiye Selasivery beautifully discusses the life of an African immigrant family in her novel "Ghana Must Go". The book begins with the Sai children getting ready to go to Ghana from the United States to attend the funeral of their father Kweku Sai. As they prepare for the journey, Selasi narrates a series of events that took place as these children were brought up in a suburb in Brookline.
Kweku Sai, who was a surgeon, led a perfect life with wife Fola and their four children. However, things took a drastic turn when he left Fola with the four children and she had to bring them up on her florist salary. Fola falls into depression because of her failed marriage and in the desperation of raising four kids by herself, sends her twins to live with their uncle in Nigeria. The author reveals that it is usually very common among African immigrants.
"West African immigrants ... often send their children to family members and don't perceive it in the same way that, I think, perhaps, an American family would perceive that - as sending your kids away," NPR quotes Selasi as saying.
The book also touches upon the stereotypes of African immigrants. According to critics, certain characters in the novel bear striking similarities to Selasi's own family. Selasi is the daughter of immigrant parents and the product of an Ivy League education. But she says that's pure coincidence: "I've told the anecdote - I was at a yoga retreat in Sweden when these characters sort of appeared to me. I think probably the longer, deeper, truer story is they'd been on their way for a very long time."
When asked if her own experiences give her pause when tackling some of the stereotypes of Africans in her novel, she says, "As a novelist, I ask of myself only that I tell the truth and that I tell it beautifully."
related:
© 2015 Books & Review All rights reserved.
TRENDING ON THE WEB