Kanye West and Jay-Z inspired bookworm video
Books & Review
Updated: May 26, 2012 11:10 AM EDT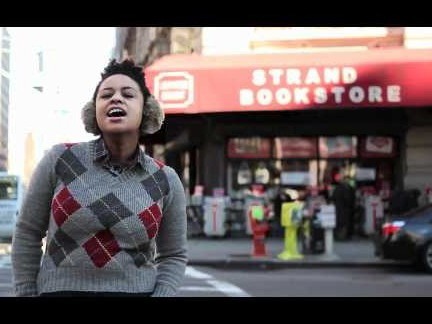 A while back before we launched Books & Review, we saw a video that just about changed our lives. Falling in love with this video even had some of our staff take desperate measures in order to up their reading quotient. One teammate quit facebook and vowed to read a book a week. Last we checked, she's not fulfilling the promise to herself but she did say that she's reading more than she has in years...about a book every 10 days. So if this video, a parody of Jay-Z and Kanye West's "Niggas in Paris," doesn't inspire you to pick up one of the books collecting dust on your bookshelf or a trip to the library then there may not be any hope for you. But do keep coming back to Books & Review as we will most definitely continue to try to inspire change in you.
Here's a roundup of our favorite lines.
"Read so hard libraries tryin to find me."
"You ball so hard? Ok, you bowling. I read so hard, I'm JK Rowling.
AND the ultimate favorite:
"You use a Kindle. I carry spine supporting bookshops like a bra. Calvin Klein"
If you missed it, without further ado here's the the genius video that's changed our lives.
related:
© 2015 Books & Review All rights reserved.
TRENDING ON THE WEB