Miami Heat's Dwayne Wade Writes, "How My Life Became Bigger than Basketball"
Books & Review
Updated: Jun 13, 2012 05:51 PM EDT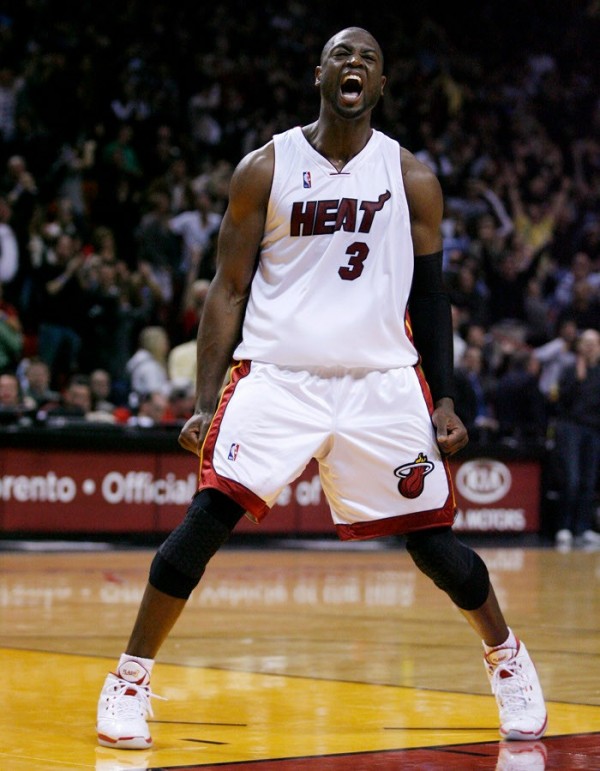 Dwayne Wade, the famed basketball star of the Miami Heat, has spent most of the off-season working on a book titled, "How My Life Became Bigger than Basketball." The book chronicles his own upbringing on the South Side of Chicago and his battle to win custody of his two sons. Wade who also goes by the monikers D-Wade and Flash won custody of his children in May 2011 and has been raising them as a single parent. He and the mother of the boys are divorced but she continues to be a part of their life.
Wade's own childhood was difficult. His parents were divorced and he describes his family life as unstable and the lure of drugs and gangs were ever-present in his neighborhood. Wade turned to sports to escape his tough circumstances. His older sister who he says was the main influence in his life helped keep him on track.
Idolizing Chicago born Michael Jordan, Wade wanted to be just like him so he started to play basketball. He was a formidable player on his high school team and kept up the winning streak into college and eventually the NBA.
The custody battle between him and his wife was a protracted affair that played out in the media. Wade will cover why he fought so hard to win custody, which had a lot to do with him not wanting to see his sons have a bad childhood like he did.
Wade is currently dating the actress Gabrielle Union. The couple are expected to tie the knot very soon.
related:
© 2015 Books & Review All rights reserved.
TRENDING ON THE WEB