'Gone Girl' Will Be Made Into a Movie; Reese Witherspoon as Producer
Books & Review
Updated: Jul 18, 2012 02:35 PM EDT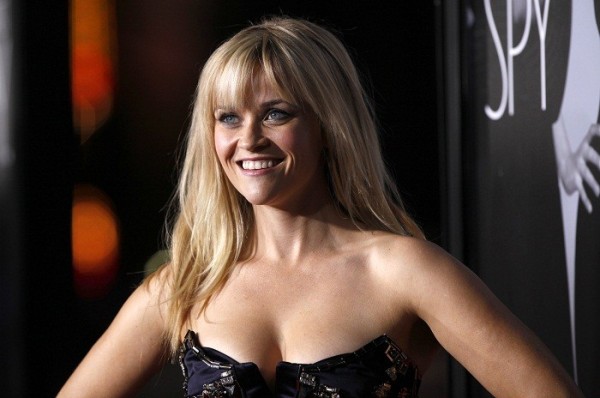 Would it be safe to say that any book that makes the bestsellers list will be made into a movie?
New York Times Bestselling novel "Gone Girl" by Gillian Flynn will be coming to the big screen. The book is just behind E.L. James' trilogy, "Fifty Shades of Grey," which is holding the top three spots on the Combined Print and E-Book Fiction list, the its number one on the Hardcover Fiction list.
According to Deadline, in a summer auction that reached seven-figures, 20th Century Fox acquired "Gone Girl," which was published by Crown. The film adaption will be produced by Reese Witherspoon and Bruna Papandrea, along with Leslie Dixon. Flynn will write the screenplay.
"Gone Girl," which was published in June 2012 and has become a New York Times bestseller, is about a young married couple whose marriage gets turned upside down. Amy and Nick, the two narrators of the story, once were a perfect young love who lived in Manhattan. After losing their jobs and moving to a small town in Missouri, the marriage starts disintegrating. On their fifth anniversary, Amy disappears.
Flynn writes a crime novel that notes about marriage life and how it can really be. Salon.com calls "Gone Girl" "a good crime novel."
Janet Maslin from the New York Times said, ""Ice-pick-sharp... Spectacularly sneaky... Impressively cagey... Gone Girl is Ms. Flynn's dazzling breakthrough. It is wily, mercurial, subtly layered and populated by characters so well imagined that they're hard to part with - even if, as in Amy's case, they are already departed."
People magazine called the novel "an irresistible summer thriller" and the Associated Press said, "It's simply fantastic: terrifying, darkly funny and at times moving." USA Today gave Flynn's novel three out of four stars and said, "Will astound readers who will roll over, look at their mate and wonder, 'Who are you, really?'"
Word and Film describes how Flynn wrote the book:
"Flynn delivers a portrait of a relationship fractured along familiar gender lines - men = lazy, forgetful, thoughtless, habit-bound, self-absorbed, consumed with ease over excellence; women = controlling, demanding, cold, angry, rigid, fault-finding, detached - while dodging the cliche and sentiment swamping this well-trod terrain."
The website also reported that Witherspoon will also play Amy.
"Reese Witherspoon is ideally cast as Amy, the novel's Type A titular tigress. And we can only see it as a positive sign that Flynn has been enlisted to adapt her intricate cautionary tale of depraved domestic discord for the big screen."
Some stars were named to possibly play the role of Nick, Amy's husband. It mentioned Jude Law and Matt Damon.
related:
© 2015 Books & Review All rights reserved.
TRENDING ON THE WEB