Kate Upton Fires Back at Anorexic Website, Skinny Gossip
Books & Review
Updated: Jul 18, 2012 05:34 PM EDT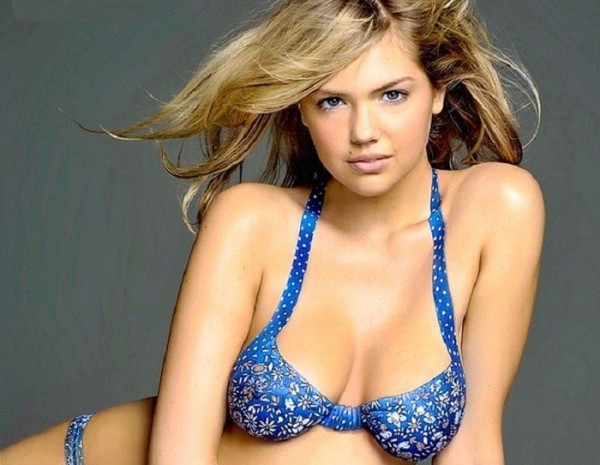 Kate Upton has been in the spotlight for quite some time now, and not only for something good.
The model was a victim of twisted taunts on a pro-anorexia website which called her "lardy" and criticized her for appearing in raunchy burger adverts, according to The Sun.
On the website, Skinny Gossip, the blogger named the post "Kate Upton is Well-Marbled." The writer said, "Yes, it's the lovely Kate Upton, confidently lumbering up a runway like there's a buffet at the end of it."
"I still ask: what the heck? Has fashion become this? Well - we know it hasn't, so let's not pretend this is fashion. She looks thick, vulgar, almost pornographic - and she is a solid 30 lbs too heavy for this outfit," the post continues to say.
The writer also goes on to Upton a "little piggy," and said she has "huge thighs, no waist, big fat floppy boobs, terrible body definition - she looks like a squishy brick." The post said that it's the "lazy, lardy look."
According to the New York Times, Sophia Neophitou, the creative force behind the casting of the Victoria's Secret shows, said VS would never use Upton in a show. She said Upton's look is "too obvious" to be featured in what has become the most widely viewed runway show in the world.
"She's like a Page 3 girl," Ms. Neophitou said, referring to the scantily clad voluptuous women featured in The Sun, a London tabloid. "She's like a footballer's wife, with the too-blond hair and that kind of face that anyone with enough money can go out and buy."
Upton is 5'11 and her measurements are 36'-25'-34', according to the New York Times. She blasted back at the negative posting from Skinny Gossip, according to The Sun.
"I'm not going to starve just to be thin."
"I want to enjoy life and I can't if I'm not eating and miserable."
A spokesman for the model said: "It's absurd. Kate is gorgeous and very healthy."
Upton has become one of the hottest models in the industry thanks to her 2012 Sports Illustrated and GQ covers, according to Fox News. She is also a spokesmodel for Carl's Jr. restaurants.
Upton told Fox 411 earlier this year: "I'm very confident in my body."
"She's laughing all the way to the bank," supermodel and author Carol Alt told Good Morning America, according to Yahoo. "I would just say keep your head up and keep moving forward."
related:
© 2015 Books & Review All rights reserved.
TRENDING ON THE WEB