John Green's 'Looking For Alaska' Movie Adaptation Gets Its Director
Books & Review
Updated: Jun 26, 2015 08:50 AM EDT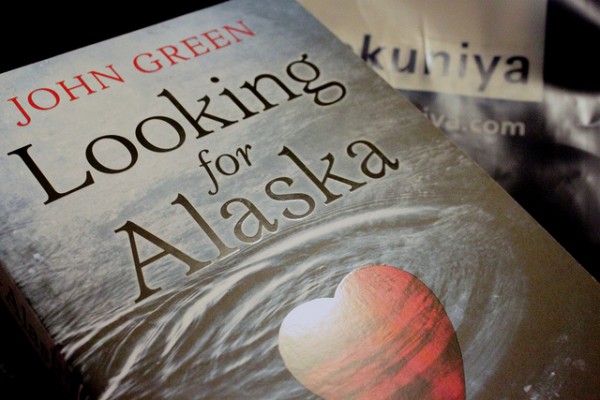 In the words of cult-favorite author John Green, "it is really happening." Green's first young adult book, "Looking for Alaska," is being made into a film and someone is already set on the director's seat - Rebecca Thomas, who debuted in the indie teen drama, "Electrick Children."
Big announcement! The Looking for Alaska movie has its director, the brilliant Becca Thomas (@beccalouthomas). IT IS REALLY HAPPENING.

— John Green (@johngreen) June 25, 2015
Notably, Thomas is a tenderfoot in the field of direction. But as Indiewire noted, newcomers are often the best and most practical choices when it comes to mid-budget flicks such as this one.
This is Green's third book to make it to the silver screen. First was the tearjerker romance tragedy, "The Fault in Our Stars," which starred Shailene Woodley and Ansel Elgort. The second one is the upcoming teen comedy-drama, "Paper Towns," headlined by Nat Wolff and Cara Delevingne. Thomas is replacing Sarah Polley, who passed the role without making much of a fuss.
"Looking for Alaska" is in development for an entire decade and during those long years, Green wasn't even sure that his third young adult book should be made into a movie. The book is based on his high school experience as revealed by the author on his website.
"To be honest, a lot of times I've wished I could get the rights back to prevent there from ever being a movie, because the story is so personal and I know it's also an important story to lots of readers, and I don't want to mess up their relationship with the book or its characters," Green wrote on Tumblr.
Nevertheless, the movie, despite its grueling development (Paramount acquired the rights back in 2005), is official. Green thinks that Thomas, which the author fondly called Becca, is actually just what the movie in the making needed, simply because she "gets Alaska."
"She wrote me this letter that just made it clear to me that she gets it way deep down," the author said of the director on the same Tumblr post. "And if you've seen her movie 'Electrick Children' you'll know she has a really cool visual imagination," Green added, gushing over Thomas.
Much is being said about Thomas, who was chosen over Michael Johnson and Josh Greenbaum, getting the directing gig. Mashable mentions that her inclusion will be refreshing, knowing that the previous films inspired by Green's novels were helmed by guys (Josh Boone and Jake Schreier).
"Looking for Alaska" follows the story of an extremely awkward lad named Pudge, who immediately falls head over heels for a beautiful and mysterious girl, Alaska Young, the minute he sets foot in his new boarding school in Alabama.
related:
© 2015 Books & Review All rights reserved.
TRENDING ON THE WEB