More John Green Books Coming to the Big Screen! 'Paper Towns' Movie Makes $12.5 Million
Books & Review
Updated: Jul 27, 2015 07:56 AM EDT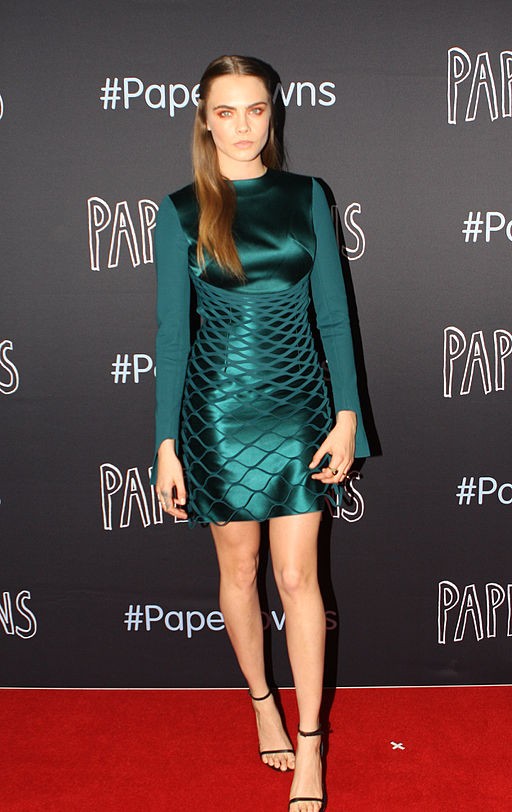 The film adaptation of John Green's "Paper Towns" was released Wednesday. It has now made an estimate of $12.5 million in the U.S., according to Box Office Mojo.
"Paper Towns" is a film about Quentin "Q" Jacobsen, an ordinary teenage boy, and his neighbor, Margo Roth Spiegelman, a girl who loves mysteries. A night of adventure with Margo changes his whole life.
However, the film has not yet met everybody's expectations as it was expected to run near $20 million.
"Our challenge is to find out why our fan base was not energized in greater numbers, and to motivate them to show up in the coming weeks," Chris Aronson, head of Fox's domestic distribution, told The Hollywood Reporter.
Meanwhile, two more books by John Green are expected to hit theaters. Here are the two novels that are set for development.
"Let It Snow"
"Let It Snow" is a collection of short stories written by young adult authors John Green, Maureen Johnson and Lauren Myracle.
John Green is the bestselling author of titles "Looking for Alaska" and "The Fault in Our Stars". Maureen Johnson is the author of "The Blue Envelope" series and contributed in "The Bane Chronicles". Lauren Myracle is the author of the "Internet Girls" series and "Kissing Kate".
Deadline reports that Universal Studios has set the film's release date on December 9, 2016, just in time for the book's holiday theme.
According to the report, Scott Stuber and Dylan Clark are producing the film. Kay Cannon, who wrote the "Pitch Perfect" series, is writing the screenplay.
"Looking for Alaska"
Paramount has already secured film rights to "Looking for Alaska" since 2005, reports Variety. The novel by John Green tells the story of a teenage boy who goes into a boarding school, where he meets wild Alaska Young.
John Green revealed in June via Twitter that Rebecca Thomas, director of "Electrick Children," is going to direct the film.
Big announcement! The Looking for Alaska movie has its director, the brilliant Becca Thomas (@beccalouthomas). IT IS REALLY HAPPENING.

— John Green (@johngreen) June 25, 2015
The producers include Marty Bowen, Wyck Godfrey, Jessica Tuchinsky and Mark Waters. Scott Neudstadter and Michael H. Weber are writing the script. The two writers also wrote the script of "The Fault in Our Stars".
Film adaptations of John Green are now facing high expectations from the public after the 2014 box-office hit, "The Fault in Our Stars". The film, with a production budget of only $12 million, raked in $300 million worldwide, according to Box Office Mojo.
related:
© 2015 Books & Review All rights reserved.
TRENDING ON THE WEB