'Star Wars' Episode 7 Writer Signed, Disney Courting 'Empire Strikes Back' Author, Others for Episodes 8, 9
Books & Review
Updated: Nov 21, 2012 11:09 AM EST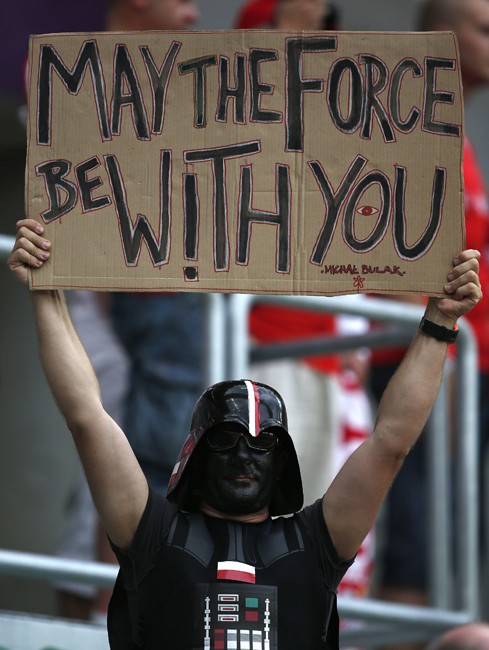 The galaxy wasn't built in a day, but don't tell that to the producers of the new "Star Wars" films. News broke of Lucasfilm's $4.05 billion sale to Disney only a few weeks ago, Lucasfilm has already confirmed "Toy Story 3" writer Michael Arndt will pen the screenplay for "Episode VII," and now producers are courting writers for episodes VIII, IX, including the scribe of "The Empire Strikes Back."
Amazon Kindle Fire HD 8.9-Inch Reviews Love Screen, Sound Quality, Reading Features
While nothing has been signed at the moment, Disney has approached Lawernce Kasdan and Simon Kinberg to write the scripts for Episode VIII and Episode IX, presumably respectively, reports Deadline.
Kasdan's name should set off some internal geek alarm for rabid George Lucas fans, and "Star Wars" acolytes; he wrote the screenplays for both "The Empire Strikes Back," and "Return of the Jedi," and was also responsible for writing "Raiders of the Lost Ark." Kasdan's other list of credits include the neo film noir, "Body Heat," the 80s generation defining "The Big Chill," and everyone's favorite Kevin Costner/Whitney Houston vehicle, "The Bodyguard."
Kinberg's filmography reads more like a rap sheet than resume. He's responsible for unleashing "Mr. and Mrs. Smith" on the world, and wrote both "Jumper" and the final draft of "Sherlock Holmes." Though, Kinberg is likely best known for his work on the "X-Men" franchise. He was one of the writers for "X-Men: The Last Stand" and wrote the final draft for the upcoming, "X-Men: Days Of Future Past."
Lucasfilm and Disney have not commented about vetting writers for "Episode VIII" and "Episode IX."
For "Episode VII," Arndt's treatment "will bring the saga of the Skywalkers, the Force-imbued family comprising Anakin Skywalker/Darth Vader and twins Luke Skywalker and Princess Leia Organa, to a close in a new trilogy," said The Hollywood Reporter.
The story is said to focus on a new generation of heroes and would feature appearances by Mark Hamill and Carrie Fisher in older incarnations of their beloved characters from the original Star Wars trilogy.
Arndt has become a hot commodity in Hollywood since his Oscar-winning script for "Little Miss Sunshine" and Oscar-nominated writing in "Toy Story 3," and also wrote the script for the upcoming "Hunger Games" sequel, "Catching Fire," which is filming now.
According to The Hollywood Reporter, "Sources have said not to discount the possibility that a number of characters from previous 'Star Wars' films could reappear - even the dead Jedis, who have a habit of showing up in spirit form."
One of those returning characters may be Lando Calrissian. According to Moviehole, which claims to have obtained the scoop from a Lucasfilm employee, the character appears in Arndt's treatment for "Episode VII."
Originally portrayed by Billy Dee Williams, Calrissian was last seen helping his friend Han Solo in taking down the Empire in "Star Wars Episode VI: Return of the Jedi". The character was still alive at the end of the movie as he was seen celebrating in the Ewok village. Dee Williams himself recently told TMZ, "I'd love to be involved in some way with it ['Episode VII']."
Lucas biographer Dale Pollock commented on Lucasfilm's sale, and "Episode VII" at large, and assured fans that Disney will almost certainly be using Lucas's outlines for the next three films. "Writers will absolutely take his outline," Pollock said. "That's in part what Disney bought."
related:
© 2015 Books & Review All rights reserved.
TRENDING ON THE WEB